Spa Level Skincare with Avon
One thing I have learned from watching some of my favorite reality shows, even as a teenager, like The Hills, some will go through a lot to look younger. Over the last few years, going to the spa has become a norm, no matter what your background. Going to the spa is an experience that is designed to have you leave feeling relaxed & more confident.
Then, in 2020, with the world being shut down, people began to look for their favorite spa treatments that they can do at home. Due to this, they realized that they not only are able to do this themselves but they also were able to do so at a fraction of the price. Doing spa days at home is now popular more than ever.
Popular Spa Facial Treatments
Going to the spa has been a way to help you look & feel younger without going under the knife. According to Healthgrade's article (Dallas, 2020), here are the most popular facial treatments: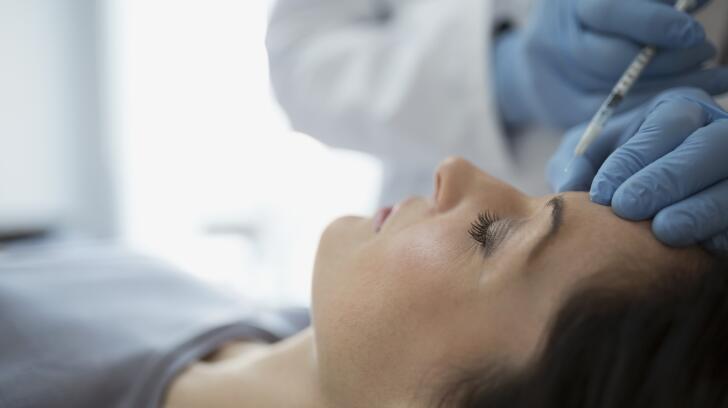 Botox Injections: Using a thin needle, doctors will inject Botox into the muscles of the face to help reduce fine lines & wrinkles. It does paralyze muscles or block nerves and results can last several months.
Chemical Peel: A chemical solution will be applied to your skin to remove damaged skin for treating wrinkles, acne scars, rough skin, age spots & freckles. Depending on what level you get will determine what type of chemical solution you will receive, the length of recovery & how long results will last.
Laser Skin Resurfacing: Short, pulsating beams of light to remove outer layer of skin & heat up deeper layers which help boost the production of collagen. This treatment is used to treat wrinkles, uneven skin tone, age spots & scars. Their are different types which recovery will vary in intensity & time such as redness & sensitivity to light. However results can last for years.
Dermabrasion: An in office surgical procedure where doctor will scrape away the top layer of your skin with a wire brush or other device after giving local anesthesia. This is used to treat deep scars & wrinkles & depending on the severity, may take more than one session. Recovery may include redness, swelling, burning & pain. This is a procedure that should only be done by a qualified plastic surgeon or dermatologist.
Microdermabrasion: A milder version of dermabrasion, with a hand held device that applies tiny crystals to sand the skin. Yes, like using sand paper to smooth wood. This is used to treat age spots, enlarged pores, acne, minor facial lines or scars and discolored skin. Though there is no recovery time, depending on the level of skin damage & number of treatments will determine how long results will last.
Dermal Fillers: Just like botox, fillers will be injected into your skin. These are typically used to plump lips or cheeks but also can be used to minimize creases, deep folds & wrinkles. Your own fat may be used which would require liposuction or use a US FDA approved formula. You will see immediate results however they do dissolve within 6 to 18 months.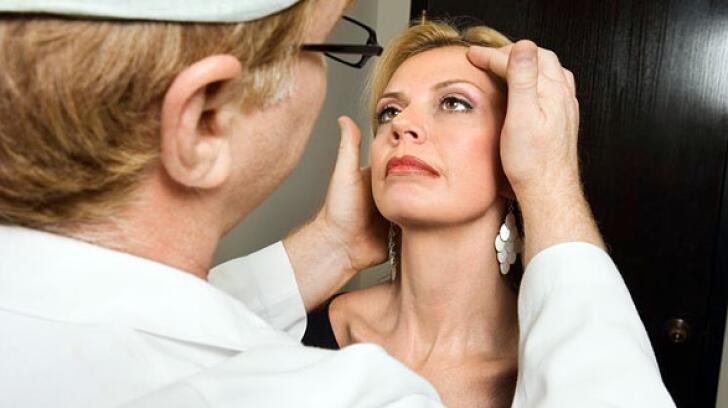 Over the last few years, there has been one treatment, yet mentioned, that has picked up major traction & has become very popular across all ages. What am I talking about? It is called microneedling and it entails exactly what the name implies. Tiny little needles will pin prick your skin causing it to go into repair mode to give you plumper, younger looking skin. (Elle, 2021)
Though it is amazing that there is a way for people to get younger looking skin without going into surgery, the truth is, the majority, if not all, are going to produce temporary results. There are some treatments that last a few days while others can get up to a few years. However, due to these being temporary solutions, that means you will need to continually go back and yes, continually spend money. Let's face it, they are not cheap.
At Home Spa Level Skincare
As I said earlier, due to the pandemic causing the world to shut down, many looked for ways to find ways to do these facial treatments at home. I do admit some are just not safe for your skin to do at home. That is where skincare products & tools that you can use at home come in.
Like many others, I learn about what's trending through social media. Over the pandemic, within the beauty community, being an avid watcher, I noticed that more & more influencers began talking more about skincare. Even those who primarily focused on makeup. They began sharing their favorite skincare products or testing out new DIY techniques that you can do at home. The beauty community became more about embracing the beauty of your skin & finding ways to keep it looking & feeling its best.
Being someone who has struggled with acne, I understand how much more confident you feel when your skin is looking & feeling healthy, glowing & beautiful. Even though I wear makeup most days, having healthy skin makes applying makeup so much easier & I end up using less makeup as well.
Avon's Spa Level Skincare
Below I share with you a list of products that you can implement into your skincare routine that will give you spa like results that won't break the bank & will be more time efficient.
Anew Hydra Fusion 1.5% Hyaluronic Acid Serum: Meet our highest concentration of moisture-boosting hyaluronic acid (1.5%!) for visibly plumper, bouncier skin. This super ingredient acts like a sponge holding up to 1,000 times its weight in water for intense, lasting hydration. It's your rescue treatment for those extra dry areas that need saving! Also available in Jumbo size.
Anew Vitamin C Collection: Get your daily dose of Vitamin C for brighter, radiant skin that will give you that beautiful glow from within skin. Available in Brightening Serum, Warming Peel, Overnight Radiant Mask, Brightening Eye Cream, Smoothing Lip Scrub, Overnight Lip Mask and Lip Treatment
belif Aqua Bomb Moisturizer: Dive into hydration with the soothing blue gel cream that provides instant moisture while making your skin look healthy and even. Lightweight and refreshing, this cream is ideal for both oily and combination skin along with normal skin.
belif Aqua Bomb Sleeping Mask: Get the dewy glow of your dreams. Featuring a unique jelly-pudding texture, this sleeping mask locks in moisture and replenishes skin with explosive hydration. You'll get smoother, more supple-looking skin with a healthy glow. For those with dull, dry and fatigued skin.
belif Moisturizing Bomb Moisturizer: Dry skin got you down? The belif Moisturizing bomb will smooth and nourish your skin, keeping it hydrated for 26 hours. Indulge in this comforting cream blend, featuring apothecary herbs like oat husk and plantin.
Dr. Belmeur Amino Clear Bubble Foaming Cleanser: Keep skin in the clear. Formulated with amino-acid-based ingredients, this foaming citrus-scented cleanser tackles pores and blemishes while cleaning away dead skin cells. Ideal for oily and blemish-prone skin.
Dr. Belmeur Clarifying Spot Healing Patches: Beat those blemishes with these soothing patches, made with calming tea tree leaf oil and a clear plaster band that protects skin from dirt and contaminants. Perfect for targeting problem areas.
Eclat D'or Face & Body Massager: Ease tension and improve circulation with this advanced massager, complete with electrical muscle stimulation technology (EMS) mode to help skin look and feel rejuvenated. This massage tool stimulates muscles through gentle contractions, while it aids absorption of our Massage Gel, which helps skin look smoother, firmer and more radiant.
Eclat D'or Face & Body Massage Gel: An indulgent massage would not be complete without a luxe massage gel. With serine and Matrixyl™ to help your face and body look smoother and more radiant. Cooling formula helps muscles feel more relaxed. Perfect to use with the Eclat D'or Face & Body Massager.
Eclat D'or Youth Activating Massager: It's a facial massage at home! Our chrome-plated roller deeply kneads the curvature of your face and décolletage to help revive and tighten tired, stressed skin. It's the perfect skin care tool to stimulate circulation and help promote the absorption of serums and moisturizers.
Farm Rx Collection: Enjoy natural plant-based ingredients for healthy skin with the help of innovative Slow Herb Complex which has a blend of botanicals that thrive in dry conditions & are slowly cold-brewed to extract antioxidants for peak efficacy. Available in Super Greens Cooling Gel, Super Greens Multivitamin Moisture Cream, Bakuchiol Eye Cream and Bakuchiol Serum.
Green Goddess Facial Oil: The solution that soothes. Revitalize your skin with Green Goddess, a topical oil with 100mg of CBD and other plant-based ingredients like hemp seed oil, squalane oil and turmeric. This nutrient-enriched formula provides a calm and relieving feeling, making it the refreshing last step to both morning and nighttime skin care routines.
Isa Knox Anew Clinical Collagen Booster Microneedling Polisher: A highly effective combination of gentle exfoliators, including diamond powder and perlite, polishes away dull skin cells, diminishes the look of fine lines and wrinkles, and improves the appearance of pores for a smoother, more youthful look. You'll see radiance reignited, fine lines and wrinkles reduced and skin re-plumped…and remarkably renewed.
Isa Knox Anew Clinical Revitalize & Reveal Intensive Peel: Create a big AHA moment with this intensive resurfacing peel. Similar to pro acid peels, it contains amino acids to soothe and moisturize skin as it exfoliates and dramatically transforms skin for a younger, more radiant appearance. With 28.3% AHAs and 8.1% PHAs to reveal the look of a smoother, brighter complexion in minutes!
Isa Knox LXNew Clinical Booster Microbiome Balance: Time for a balance boost! Featuring a blend of pre-biotics, post-biotics and pro-biotic extract, this highly concentrated formula helps balance the skin's microbiome, the protective layer of microflora that lives on the skin and balances skin's pH level. It visibly reduces redness in 15 minutes so skin looks healthier.
Isa Knox LXNew Clinical Booster Moisture Lock: Your skin deserves a moisture boost! Featuring a blend of hyaluronic acid, ceramides and NMF (natural moisturizing factor), this formula delivers instant hydration that lasts for 72 hours and protects the moisture barrier for a visibly soft, supple complexion.
Isa Knox LXNew Clinical Booster Pore Perfector: Rev up your regimen with this PORE-fect booster, which gently exfoliates to help dissolve dead skin cells and buildup. Visibly reduces pores and blemishes in 15 minutes. With 9% PHA and 0.4% BHA.
Isa Knox LXNew Platinum Collection: Defy gravity with the natural power of hibiscus flower. Our new collection has responsibly sourced organic hibiscus extract, for visibly firmer, youthfully plumped skin, and enriched with ceramide and other anti-aging ingredients, our innovative formulas help skin look resculpted and lifted from every angle. Available in Sculpting Day Cream, Sculpting Night Cream, Sculpting Oil Serum, Sculpting Eye Cream and Travel Kit.
Jeju Aloe Fresh Ice Soothing Gel: Get soothing with a 3-in-1 gel with aloe that contains antioxidants, enzymes, vitamins A and C, and helps calm, soothe and soften irritated skin. Use as a moisturizer, soothing after-sun care or as a facial pack. Can also be refrigerated for a cooling effect—perfect for spring and summer. Also available in a Face Mask.
Jeju Aloe Fresh Soothing Mist: Sourced from the pristine Korean island of Jeju, known for its fertile volcanic soil and lush flora, south of the Korean peninsula, this natural wonder is a natural skin smoother.
Mission Luxereve Collection: Rejuvenating formulas that harness the power of naturally fermented ingredients cytoferm & wineferm. Available in Foaming Wash Set, Essence Set, Serum, Cream and Eye Cream Set.
Physiogel Collection: Skin's outer layer contains natural fats called lipids, which help seal in moisture and protect skin from irritants and external stressors. The disruption of this lipid matrix through weather changes, harsh ingredients and allergens can lead to moisture loss and dehydration, making skin prone to dryness and sensitivity. The Physiogel BioMimic Technology contains lipids that are similar to those found naturally in skin that help repair and strengthen skin's moisture barrier, restoring the hydration your skin needs to stay strong and visibly healthy. Available in Calming Relief A.I. Lotion, Calming Relief A.I. Cream, Daily Moisture Therapy Dermo-Cleanser, Daily Moisture Facial Cream, Daily Moisture Intensive Facial Cream, Daily Moisture Facial Lotion and Daily Moisture Body Lotion.
Learn more about skincare & how to create a skincare routine by checking out Avon Anew: Taking Care of Your Skin
How to Purchase Avon Spa Level Skincare
Shop Avon's spa level skincare products at avon.com and enjoy FREE SHIPPING with your $60+ order when you shop with an Avon representative or shop with your local Avon representative for representative delivery.
Click here to find a local Avon representative.
SHOP AVON WITH JEN ANTUNES ONLINE
Shop Avon with Jen Antunes and enjoy personalized service & all the benefits of being an Avon with Jen Antunes customer such as:
Enjoy exclusive online shopping experience with special pricing, personalized digital catalog, exclusive coupon codes and FREE SHIPPING with your $60+ online order as a registered customer.
Save money through exclusive customer programs like Facebook party or joining Birthday Club.
Have access to exclusive offers, games & prizes as a member of Avon with Jen Antunes VIP Facebook group.
Never miss a sale or update & enjoy beauty tips, product reviews & more when you subscribe to Avon with Jen Antunes personal email list.
Pick the right products for you with the help of samplers or contact Jen for a one on one virtual consultation.
Create a customer profile & start enjoying all of these benefits by clicking here.
100% MONEY BACK GUARANTEE
For over 135 years, customer satisfaction has been a #1 priority at Avon. Standing behind every product sold, Avon will gladly give you a full refund on all online purchases with your return within 45 days from the date of purchase.
For more information about Avon's Return Policy go to avon.com.
HOW TO SELL AVON SKINCARE
Enjoy helping others look & feel their best? Love Avon & looking for a way to earn money? You can join Avon & become an independent sales representative where you will receive a variety of online tools & support to help you start, grow & manage your own Avon online business including FREE online store, FREE web office, FREE online training & so much more.
Get started today & take advantage of limited time sign up options at avon.com/join & use Reference Code jantunes:
$112+ value starter collection for $30
$5+ donation to American Cancer Society's Making Strides Against Breast Cancer
No matter what option you choose, you will be able to enjoy all the benefits of being an Avon representative including 25% earnings on all beauty/jewelry, opportunity to earn bonuses & FREE Avon products starting with your first qualifying order, discounts on your favorite Avon products as well as with other businesses & so much more!
Learn more by checking out How to Join Avon for $0 & Earn 1st Order Rewards & Buy or Sell Avon FAQ's.
References
7 Most Popular Cosmetic Skin Treatments by Mary Elizabeth Dallas (September 1, 2020)
Elle What is Microneedling (August 12, 2021)