Whether you are a new representative or a veteran, the biggest question we all ask is:
How can I get the most out of my Avon brochures?
It is a known fact that your brochure is a major component of your business- They are your store. If you do not have brochures to hand out, you will unlikely receive orders from your customers & even more unlikely be able to grow your customer base. Just like any business, if you do not have a place for customers to go to, then you won't have a business.
How to Purchase Avon Brochures:
You can order Avon brochures on youravon.com with your customer orders. It will give you the option to add them to your order when you are about to submit your order or you can add them in the item entry form.
TIP: If for some reason you do not have customer orders to submit, you should still order brochures. You can call customer service & pay for the brochures over the phone & have them shipped to you for FREE. 
You can also use a mailing system like Campaign Mailer to purchase & ship brochures across the U.S. This is a useful tool for those who have a lot of customers outside their local area. Honestly, I didn't use this tool until it was more cost efficient for me to use Campaign Mailer vs the U.S. Postal Service. So don't feel like this is something you need to do if you are just starting out or do not have a lot of customers outside your local area.
TIP: Even if you use a mailing system to deliver brochures to your customers, you should still order brochures with your order. You will need brochures to hand out to your local customers, those who place orders, share with businesses & you most importantly you will need brochures to hand out to new customers you come across in your daily life.
Tip #1: Make Sure to Have Professional Looking Brochures
It is very important to provide a professional looking Avon brochures- EVERY TIME. You want to give new customers a positive image.
One way Avon tries & helps us with our business is by providing us an opportunity to purchase brochures ahead of time. By purchasing brochures ahead of time, you can prepare them so they will be all set & ready to go once that specific campaign comes up. In doing so, it will help you better serve your customers.
Think about it:
You will know about new products and sales your customers will love. Between the representative demo book & having brochures ahead of time, you can be prepared and ensure you have everything you need to make the most out of each campaign.
TIP: You can personalize each customer's brochure by "dog-earring" or placing a tab on the pages he/she will be interested in such as their favorite products that are on sale or new products they would like.
Tip #2: Label All of Your Brochures
When you are prepping your brochures to hand out make sure ALL of them include your name, ways for them to contact you and your e-Store site. This is:
THE MOST IMPORTANT TIP I CAN GIVE YOU.
Not only will this ensure your customers know how to shop with you, but you never know if your customers will know someone who may want to contact you. Your customer can share their brochure & you can be contacted out of the blue with a new customer. (See below about how to encourage referrals).
TIP: Take advantage of the FREE label formats through Avery found on Avon Advantage on your personal youravon.com account. 
Tip #3: Include Sample(s) With Your Brochures
Tip: Don't have extra money to spend on samples? Take advantage of the samples that are all ready in the brochure! Mark the pages by "dog earring" or placing a tab on the pages that contain samples for customers to try. Check out the video below from Avon Representative Stephanie Barker on how to "dog ear" your brochures.
Everyone loves to receive free samples! Samples are a great way for your customers to try new products, especially new products. Now don't think you need to put a whole bunch.
I highly recommend placing a sample in your brochures of *NEW* Avon products. This gives customers an opportunity to try the new product for FREE, even if it is one they may never have even bothered with. This is a great way to get customers to change the products they use to Avon products & to increase your order size.
TIP: When you follow up, ask what they thought of the sample. This will help give you an idea on what your customers do & do not like. It also shows that you are interested in their opinion. 
For brochures that I use to personally hand out to new customers, I usually put 2 samples (1 skin care & 1 fragrance). These samples are normally popular products that Avon sells or ones that are on sale that campaign. Though, I do have to admit, sometimes they can be just samples that I just have an over abundance of. By providing a skin care & fragrance sample, I am giving them an opportunity to try out 1-2 products so they can experience the quality & fall in love with Avon. It is a known fact that people are more likely to purchase items that they have all ready used/tried.
TIP: Make sure to get people's contact info when you are handing out brochures so  you can follow up with them once your order is due. Yes, Avon samples are an inexpensive way to share the products, however, they do still cost money. Following up is key in any direct sales business. People get busy or forget, so having that contact info to remind them, can get you more customers & orders.
You can order samples through youravon.com with your order. You will find "Order Samples" in the item entry form.
For more tips on how to use Avon samples, check out my blog Avon Selling Tips: Using Samples.
TIP: Take advantage of the sample bundles you find in representative's demo books. This will help you save money & be able to have a variety of samples on hand for you to use however you see fit. 
Flyers are a great way to share your information about your Avon business.
In my brochures that I hand out to my customers & to new customers every campaign I place what I call a Campaign Update. This is a 1/3 page flyer that has the campaign due date, information about sales & new products that my customers may enjoy, payment types I accept & how they can place an order. I also use this flyer to update my customers of any policy changes or promotional offers I may be offering such as a Refer-A-Friend Promotion or my "Holiday Basket Raffle".
For my older brochures that I toss (see below on more info about tossing), I include a flyer that explains why there is a brochure on their doorstep. On this flyer it has info for them to contact me for a current brochure with my my e-Store link along with how they can join Avon to earn extra money. It's something short & sweet & let's people know why they received an Avon brochure out of nowhere.
If you are participating in the Avon Advanced Leadership, then you definitely need to let people know you are looking to grow your Avon team in all of your brochures (current and old). My favorite flyer to use is "7 Reasons Why You Want to Join Avon". You can also put a label on the front of your brochure that has the website for them to enroll with your reference code. This is a great way to share the opportunity to anyone who will end up checking out that brochure.
For a list of flyers you can use in your brochures, check out Avon Selling & Leadership Tips: Avon Flyers.
The best way to keep your business running smoothly is coming up with a campaign routine. First thing you need to know is your order due date. You can find a copy of your mailplan schedule in your Campaign Tools tab on youravon.com under Campaign Selling Calendars. Once you know what day your due date falls on, you can then plan out a routine for your campaigns. My advice is to split up your campaign into 2- Week 1 & Week 2.
My main focus the 1st week is getting all of my current campaign brochures into as many people's hands as possible. Wednesdays & Fridays I use as my day to deliver brochures and orders because those are my errand days. I try my best to kill two birds with one stone between my Avon business & my home responsibilities.
My 2nd week is all about follow up & planning for next campaign. I do continue to share my brochures where ever I go, however, my main focus is making sure those who received my brochures the previous week have what they need to place their order whether it be answers to questions they have about a sale or product, wanting a sample or needing recommendations that will best fit them. I also make sure that I have everything I need for a smooth transition between campaigns.
For me, this routine is what works best for me. It gives me wiggle room for just in case but it also allows me to focus on specific tasks for each week.
I have learned that having a routine as an Avon Representative minimizes stress & keeps everything running smoothly for everyone. No matter if you are working on your Avon business full time or part time, having a routine is key to your success.
To learn how to create a campaign routine, check out my blog Avon Selling Tips: Creating a Campaign Routine.
Tip #6: Encourage Current Customers to Share their Brochure
Word of mouth is an amazing advertisement opportunity for any business. People are more likely to believe a friend or family member about your business then any other form of advertisement. So, why not encourage it! Here are two ways you can encourage your customers to share their brochure & help you get new customers: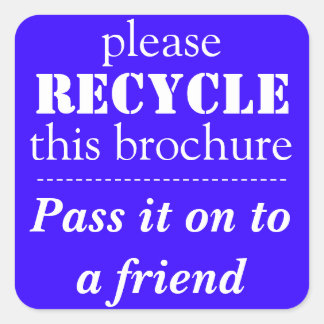 Referral Program: Reward your customer for referring a new customer who places an order. I would recommend that you establish that the new customer must place at least a $25 order or orders a number of times. Once that is achieved, you can then reward your referring customer. You can give them a discount off their next order, a free product or even a coupon they can use in a future order.
Avon Helper: This is a great way for representatives to grow their customer base & sales. Ask friends & family if they would be interested in helping you grow your business as an Avon Helper. As an Avon Helper, you will reward them with a discount on their order or give them a certain dollar amount of free products based on the total orders they give you. To learn more check out my blog, Being an Avon Helper.
These two programs are great ways to increase your customer base. I personally do both. Thanks to them, I gained a lot of regular customers that I may not have reached in another way. They both continually help me grow my sales totals on a regular basis.
TIP: Make sure you reward those who help you grow your business, even if you do not have these programs. If you have a customer who has given you multiple referrals or brings a large amount of other customer orders in a short period of time, let them know how much you appreciate them by giving them a discount, coupon, gift certificate or free product. By showing your appreciation, they will more likely continue helping you out.
Tip #7: Where to Leave Brochures Around Town
One great way to grow your business in your local area is by leaving brochures in various places through out town. There are a million places you can leave an Avon brochure. You would be shocked in how many of these places you go on a regular basis. Here are some examples:
Doctor's offices waiting rooms
Post Office
Gym
Coffee Shop
Hair/Nail Salon
Shopping Carts
Local Park
Daycare
Your car windshield while parked
Pool Hall/Bar
Public Restroom Stall
College Campuses
Real Estate Offices
For more examples CLICK HERE
If you use places that are all ready a part of your regular routine, it will be much easier for you to be able to update the brochures.
TIP: One of the benefits of the Avon brochure is that the prices are valid for 3 campaigns. For example, customers can order out of Campaign 21 brochures for campaign 21, 22 and 23. This helps representatives be able to stretch out the use of their brochures & an opportunity to give their customers the best price possible.
Tip #8: Tossing Old Brochures
One of the best ways to use old brochures is by tossing them. What does that mean? Exactly how it sounds. You go house to house in a neighborhood & toss a brochure onto their driveway/doorstep. Though this is not a guaranteed success, this is a great way to let a large number of people know that there is an Avon Lady in town.
I have recently moved into a new neighborhood so I have been using all of my old brochures to let my new neighborhood know that there is an Avon representative in their neighborhood now.
Even if you have not moved, tossing in neighborhoods not only around you but also outside of your own will help give you a wider range of your customer base. For example if you gain a new customer in an area that you normally do not travel through, tossing in his/her neighborhood is a great way to gain new customers in that area & make the trip worth while.
Do remember, that you still need to ensure your brochures look professional and that you respect your local law. Always keep in mind that you want to be respectful of people's property when tossing. This is your first impression. I personally drop off each brochure at people's doorstep. I've never received complaints for this method.
NOTE: It is against the law to put brochures in people's mail box. You can place brochures in newspaper boxes but NO MAIL BOXES!
I have received new customers & new representatives as a result of tossing, so it does work. And the way I see it, it is putting my old brochures to good use rather then just throwing them out!
REMEMBER: If you are using old brochures, make sure to note that they need to contact you for a current brochure or to go to your e-Store for current prices.
TIP: Prices in the tossing brochure don't match the current prices? Give them the price listed in their brochure & give them a great first impression. Even if you lose pennies in profit your first sale with them, you just gained a new customer who is most likely going to order at least 3-4 more times in a year. 
To learn more about tossing, check out this video from top Avon representative & Senior Executive Unit Leader Molly Stone Bibb:
Tip #9: Have a Yard Sale
Hosting an Avon Yard Sale is a great way for people to learn about your Avon business face to face. All you have to do is post a sign at the end of the streets from the main road leading them to your home or if you live on a well traveled street like I do, just place a sign in your front yard. Set up a table or two to demonstrate what you have to offer with your Avon business with flyers, samples and if you have them, products to sell on the spot.
Have a basket of Avon brochures that you can hand out to customers or for them to go through so they can see what Avon products are offered. You can also offer a discount for those who place an order on the spot if you do not have products on hand or the products the customer is looking for.
I know in my area people love tag sales and yard sales. So each time my family does one, I set up a table with my in stock Avon products & have a little box of brochures for people to take. I always walk away with profit in my pocket from on the spot sales & new customers that want brochures delivered to their home.
TIP: Use survey forms for leads to fill out. To encourage them to fill it out, have a simple raffle. Who doesn't like free Avon? In doing this, you will grow your customer base and/or your team. Click Here for a copy of the Survey Forms I use.
Selling Avon Online & Using Brochures
I know a lot more representatives are starting to grow their Avon business online and you may think that brochures are not needed. However, they still play a vital role to your business.
You have to keep in mind that you are going to have a variety of customers. Some customers will be low maintenance to where they don't want any contact & they will go to your online store when they are ready while others may be the complete opposite. Some customers prefer to browse through your online store while others may prefer having a brochure. That means an Avon brochure will need to be delivered to them on a regular basis, even if they may not shop from you every campaign.
With growing your online business, having brochures to hand out will help. You can hand them out to the people you meet or to put in your local businesses. This will only help you to grow your customer base, even if you are growing your business online.
NOTE: Creating an online presence with your business takes time, so it is vitally important to use your brochures as a tool to help you grow your online business. See it as a way to give new customers a "preview" of what they can shop for on your online store.
Do you really want to miss out on a chance of earning more money?
Remember…
There is so much you can do with your Avon brochures, current & old. Don't hold back & stay consistent in one thing- Get those brochures in people's hands!
If you have any ideas on how you can use your Avon brochures or have any questions/comments about what is mentioned in this blog, please comment below.
HOW TO JOIN AVON
Become an Avon Super Seller for $30 by joining at www.startavon.com with Reference Code: jantunes.
Receive a FREE gift when you sign up as a representative + receive brochures & all the online tools you will need to start & grow your very own Avon business.
How Can I Help You?
What You Can Do With Avon:
Shop Avon Online
Shop Avon Brochure
Sell Avon Use Reference Code: jantunes  
Earn Free Avon               
Donate with Avon