Avon Campaign 20 2020: Sales & Deals
Take advantage of Avon Campaign 20 amazing sales & deals online beginning September 1, 2020 at youravon.com/jantunes.
RETURN POLICY UPDATE

Beginning September 2, 2020, you will have 45 days from billing date to return any purchase NOT marked FINAL SALE.
Enjoy sales & exclusive promotional offers, coupon codes & FREE SHIPPING codes along with all the other benefits of being an Avon with jen Antunes customer by registering a customer profile at youravon.com/jantunes.
What's New in Campaign 20
Beginning in Campaign 20 2020, you can now shop for these items in the Campaign 20 Avon brochure or online at youravon.com/jantunes beginning September 1, 2020.
Veilment Hemp Seed Oil Ultra-Nourishing Dry Body Oil (Regular Price: $35 ON SALE: $28): Elevate your body care routine with this easily absorbed plant-based body oil, which helps deeply nourish and hydrate dry and irritated skin to keep it looking healthy. Contains no CBD or THC.
Perioe Royal Black Bee Honey Mint Toothpaste (Regular Price: $6 ON SALE: $5): Catch the buzz. Formulated with natural healing ingredients derived from bees, this toothpaste helps fight plaque and remove stains. Plus, it's flavored with fresh mint and a hint of honey to keep your breath clean.
Fresh Fiji Stain Removers (Regular Price: Starting at $8.99 ON SALE: Starting at $6.99): Keeping your clothes, home & fabrics fresh is easy as a breeze! Pre-treat and remove tough, set-in stains with a powerful enzyme formula that helps to remove stains better than just laundry detergent alone. Great for treating collars, sleeves, socks and more. Available in Laundry Stain Remover Spray and Laundry Stain Remover Gel.
To see all the *NEW* products now available in Campaign 20, check out Avon Campaign 20 2020: What's New or shop What's New at youravon.com/jantunes.
Iconic Avon
Enjoy a unique collection of products inspired by the rich heritage of Avon. The legacy continues with our Limited Edition best-selling formulas & exclusive anniversary-inspired jewelry pieces all presented in Avon's iconic designs that are sure to inspire & delight.
Iconic Anew Platinum Regimen Set (Regular Price: $128 ON SALE: $54.99): Now you have a convenient way to experience Platinum regimen products. You can layer the moisturizer over a serum and feel the ultra-lightweight, silky texture on your skin. That first impression is invaluable, with additional benefits seen over time. This 4 piece Limited Edition boxed set includes Anew Platinum Day Cream with SPF 25, Night Cream, Eye & Lip Cream and travel size Anew Power Serum.
Iconic Avon Perfumed Hair Serum (Regular Price: $42 ON SALE: $35): Indulge in a shimmery scented lightweight formula that strengthens and protects with precious oils, amino acids, and botanical extracts, leaving hair looking smooth, shiny and healthy. Comes in a unique gemstone-inspired bottle. Available in Amber, Amethyst and Topaz.
Iconic Avon Pearly Locket (Regular Price: $29.99 ON SALE: $22.99): Ornate vintage touches and antiqued-metal details combine for a one-of-a-kind look.
For more Iconic Avon beauty & jewelry, click here.
Daily Essentials
From personal care to home cleaning, we've got the everyday essentials you need now.
Avon CHI Essentials Hair Color Kit (Regular Price: $32 ON SALE: $26.50): Blends professional formulas with aloe, silk, olive oil and other natural ingredients to give you vibrant color, guaranteed gray coverage and radiant shine. Paraben-free, PABA-free, phthalate-free and sulfate-free. Just the good stuff for gorgeous, healthy hair! Not to mention, everyone will be envious of your luscious locks. Each kit includes Bottle of Color, Developer, CHI Essential Shampoo, CHI Essential Serum, pair of gloves and shower cap.
Avon Senses Antibacterial Hand Gel (Regular Price: $7 each FINAL SALE: $3.99 each): Use it at home or keep it in tow for when you're on the go. Germs won't stand a chance. Available in Cucumber & Melon and Vanilla.
*NEW* Elastine Shampoo & Conditioner (Regular Price: $5.39 each ON SALE: $4.49): Natural plant-derived ingredients infused with Eco Botanic Essence™ for naturally healthy-looking hair. Available in Rosemary & Sea Salt Volumizing Shampoo & Conditioner, Cherry Blossom & Hyaluronic Acid Moisturizing Shampoo & Conditioner and Avocado & Quinoa Anti-Frizz Shampoo & Conditioner.
Fruits & Passion Cucina Hand Soap (Regular Price: $19 each ON SALE: $15 each): Fresh and clean go hand in hand. Our aromatic-and-woody scented luxury hand soap contains good-for-you, plant-derived ingredients like olive oil and glycerin. While some soaps can be drying, Cucina's moisturizing formula leaves hands feeling soft, nourished and protected. Available in Coriander & Olive Tree and Grapefruit & Rhubarb.
Homestar Multi-Purpose Cleaner (Regular Price: $8.99 ON SALE: $6.99): Bleach-free, triple-action power cleaner for the kitchen and beyond. Quickly and easily remove tough greasy, grimy messes with this super-strength gel foam cleanser, formulated with citric acid, orange oil and baking soda. This all-in-one spray cleaner eliminates kitchen grease, bathroom water stains and dirt between tiles, and even removes odors.
Skin So Soft Fresh & Smooth Sensitive Skin Body Hair Removal (Regular Price: $10 ON SALE: $5.49): The way to go for easy hair removal. Fragrance-free formula with aloe. Now with meadowfoam oil.
For more daily essentials in self-care, shield yourself and home essentials, check out Avon's Daily Defense page or click here.
The Power of Peonies
Infused with paenol, a unique extract harvested at it's peak from peonies. Infused with niacinimade pathenol & other anti-aging ingredients to diminish wrinkles & improve your skin's texture, tone & clarity.
ONLINE EXCLUSIVE: Receive a FREE Isa Knox Anew LX Day Cream mini with select purchase of *NEW* Isa Knox Anew LX collection.
Rejuvenating Day Cream (Regular Price: $50 ON SALE: $39.99):  this multi-purpose paeonol-infused day cream, which visibly reduces wrinkles and improves the appearance of skin's elasticity, radiance & texture.
Rejuvenating Dual Night Cream (Regular Price: $50 ON SALE: $39.99):  Infused with paeonol and nourishing macadamia oil enriched with omegas (3, 6, 7, 9), this revitalizing night cream helps support skin's moisture barrier. The dual-formula features a volume cream with rice bran extract to help visibly plump skin, and a firming cream with peptides to help skin look firmer.
Rejuvenating Eye Serum (Regular Price: $50 ON SALE: $39.99): This paeonol-infused serum, reduces the look of under-eye bags and makes your eye area appear brighter, fresher and well-rested
Rejuvenating Serum (Regular Price: $56 ON SALE: $44.99): Luxurious paeonol-infused serum, which makes your skin look and feel lifted and dramatically tighter, while visibly reducing the appearance of fine lines and wrinkles for a younger, firmer look.
Learn more about *NEW* Isa Knox Anew LX Collection by clicking here.
The Beauty Collective
Enjoy a portfolio of world-class brands, each with a curated collection of the most innovative, on-trend beauty products. Whether you're looking for a prismatic primer, luxury makeup or cutting-edge skin care… Avon's got the best of the best!
Receive a FREE Mission Luxereve Try-It Size with Mission Luxereve purchase.
belif x VDL Collection (Regular Price: Starting at $46 ON SALE: Starting at $38): A *NEW* collaboration that will give you effortlessly dewy skin. Available in Aqua Bomb Glow Water Cream, Glow Moist Primer and Glow Moist & Fix Mist.
Avon x The Face Shop Ink Lasting Foundation Slim Fit (Regular Price: $27 ON SALE: $22): Say hello to flawless, long-lasting foundation that comes in 18 melt-into-your-skin shades. This lightweight, innovative formula creates a smooth, natural matte finish that won't settle into lines. It's the perfect fit for your skin.
Avon x The Face Shop Moisture Cushion Blush (Regular Price: $16 ON SALE: $13): Creates a dewy, watercolor-like flush on cheeks. Available in Red, Coral and Pink.
The Therapy Oil Blending Cream (Regular Price: $45 ON SALE: $36): The unique handmade blending formula has a bottom layer that boasts a highly-concentrated, rich moisture cream and a top layer consisting of fresh, natural essential oils.
Dr. Belmeur Clarifying Spot Healing Patches (Regular Price: $3 ON SALE: $2.50): Beat those blemishes with these soothing patches, made with calming tea tree leaf oil and a clear plaster band that protects skin from dirt and contaminants. Perfect for targeting problem areas.
Learn more about K-beauty and The Face Shop products at Avon x The Face Shop: Korean Beauty Guide
Sales & Specials
Save money on your Avon faves with these special offers available from 9/1/20 to 9/14/20 at youravon.com/jantunes.
The A Box: Cherry-Ish Yourself ($10 with your $40+ Campaign 20 Order): An A-box exclusive sneak peek! Indulge in a sweet sampling of our new cherry-scented fragrance, anti-aging skin care, a luxe lip balm and a shimmering nail fave. This $42 value Limited Edition boxed set includes *COMING SOON* LYRD Artisan Cherry Vetiver Eau de Parfum Travel Spray, Birthday Balm Lip Crayon in Surprise!, Gel Finish 7-in-1 Nail Enamel in Dazzle Pink and a mini The Therapy Oil-Blending Cream.
Anew Hydra Fusion Collection (Regular Price: Starting at $14 each ON SALE: Starting at $8.49 each): Skincare collection that hydrates AND protects your skin with it's revolutionary combo hyaluronic acid & raspberry antioxidant formula that gives your skin instant & deep hydration + defends it from environmental stressors.
Green Goddess Facial Oil (Regular Price: $50 ON SALE: $34.99): This nutrient-enriched formula provides a calm and relieving feeling, making it the refreshing last step to both morning and nighttime skin care routines.
Avon Solutions (Regular Price: $10 each ON SALE: $5.49 each): Got a skincare concern? Avon's got you covered with Banishing Cream, Dramatic Firming Cream and Nurtura Replenishing Cream.
FMG Cashmere Complexion Compact Powder Foundation (Regular Price: $36 ON SALE: $30): With amino-acid-coated pigments to control shine and visibly smooth skin, and vegan collagen to keep skin looking supple and fresh. Can be applied wet or dry, as a foundation or setting powder with buildable medium-to-full coverage.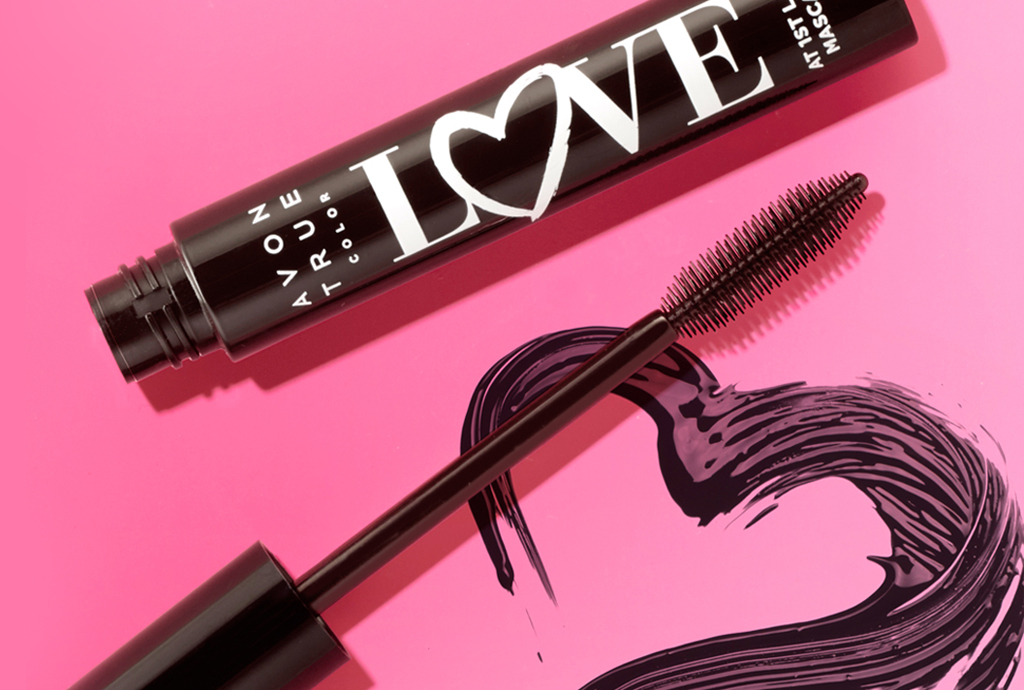 Love at 1st Lash Waterproof Mascara (Regular Price: $13 ON SALE: $9.99): The Love Waterproof Complex formula with Lashrez, olive oil and vitamin E helps strengthen and condition your lashes for a flawless flutter.
Magix Dust Finishing Powder (Regular Price: $17 ON SALE: $13.99): This weightless mineral powder formula sets makeup, diffuses light, visibly blurs pores, controls shine and blends effortlessly to create a silky feel and a naturally glowing soft matte finish. With antioxidant green tea extract to enhance and smooth skin.
For more sales & special offers you can enjoy with your Campaign 20 order, click here.
Shop Avon Campaign 20
You can shop Avon Campaign 20 sales, special offers and online brochure from 9/1/20 to 9/14/20 at youravon.com/jantunes. As an Avon with Jen Antunes customer, you also get to take advantage of these exclusive customer service programs:
FREE SHIPPING right to your door with your $60+ online order.
EXCLUSIVE PRICING, DISCOUNTS or FREE GIFTS through Refer-a-Friend, hosting an Avon Facebook Party or just being a registered customer with Jen Antunes.
Get customer exclusive access to first-to-know updates, exclusive offers, games & prizes and more as a member of AVON WITH JEN ANTUNES CUSTOMER EXCLUSIVE FACEBOOK GROUP PAGE– Avon with Jen Antunes VIP's.
Never miss a sale or special offer by REGISTERING AVON WITH JEN ANTUNES BROCHURE MAILING LIST and/or receive email updates, products guides & beauty tips when you SUBSCRIBE TO AVON WITH JEN ANTUNES EMAIL LIST. Click Here to Register/Subscribe.
Learn how to shop for the perfect Avon products through FREE SAMPLERS & CONSULTATIONS. Email Jen to request yours at avonantunes@gmail.com
Enjoy these exclusive offers as an Avon with Jen Antunes customer or register to get started by clicking here. Remember to subscribe to receive promotional emails so you don't miss out on any FREE SHIPPING and/or online coupon codes exclusive when you shop Avon with Jen Antunes.
For More Avon Sales & Deals
     
What You Can Do With Avon:

Shop Avon Online
Shop Avon Brochure
Sell Avon Use Reference Code: jantunes  
Earn Free Avon               
Donate with Avon