Disclaimer: There is a MailChimp referral link you can use to set up your very own MailChimp account. If you choose to select a paid subscription and are *NEW*, you AND I will both receive $30 in MonkeyRewards to our MailChimp account which can be used for MailChimp purchase. Click here for my referral link.

Email Marketing Tips for Avon Representatives
Email marketing is a great way to communicate and connect with your customers, leads and your team (aka downline). Having an email marketing plan is an essential tool you can use for all aspects of your Avon business, whether you have a primarily online business or not.
"As smartphones and tablets have gained popularity, people are constantly checking their emails on the go, regardless of their profession or field. A survey by Marketo shows that 94% of internet users in the US have active emails, which is a total of 254.7 million users." (Donald, 2020) Emails are a great way to stay connected & build a relationship with your audience no matter where they are and how they do business with you.  When done correctly and consistently, over time you will see your relationships with them deepen and your business continue to grow.
Email Marketing Tips
Below is a list of some of the best tips I have found through research or personal experience as I created my own email marketing plan.
Use Email Marketing Tools
The first thing you need to do when creating an email marketing plan is to figure out what email marketing tool you are going to use. I personally use 3 different tools based on what I am using it for.
Avon Email Marketing Tool
One of the many benefits we get to enjoy as an Avon representative is the access to some of the most amazing tools, such as Avon Social for our social media marketing and Avon U for online training, through our AvonNow accounts. Another tool Avon offers is the email marketing tool. First way Avon helps is by automatically sending those who subscribe their email address promotional emails. You also have the ability to send emails & e-cards. See below for my uses.
Personal Emails
Prior to using other email tools, the first email tool I used was my own email to send things like campaign updates and following up with leads. Though I don't use this method anymore for those reasons, I do still use my personal email account to reply to customer questions and concerns and thank you email to customers who place an online order. I've created a thank you email template that is easy for me to just copy & paste and update when I need to. See below for my templates.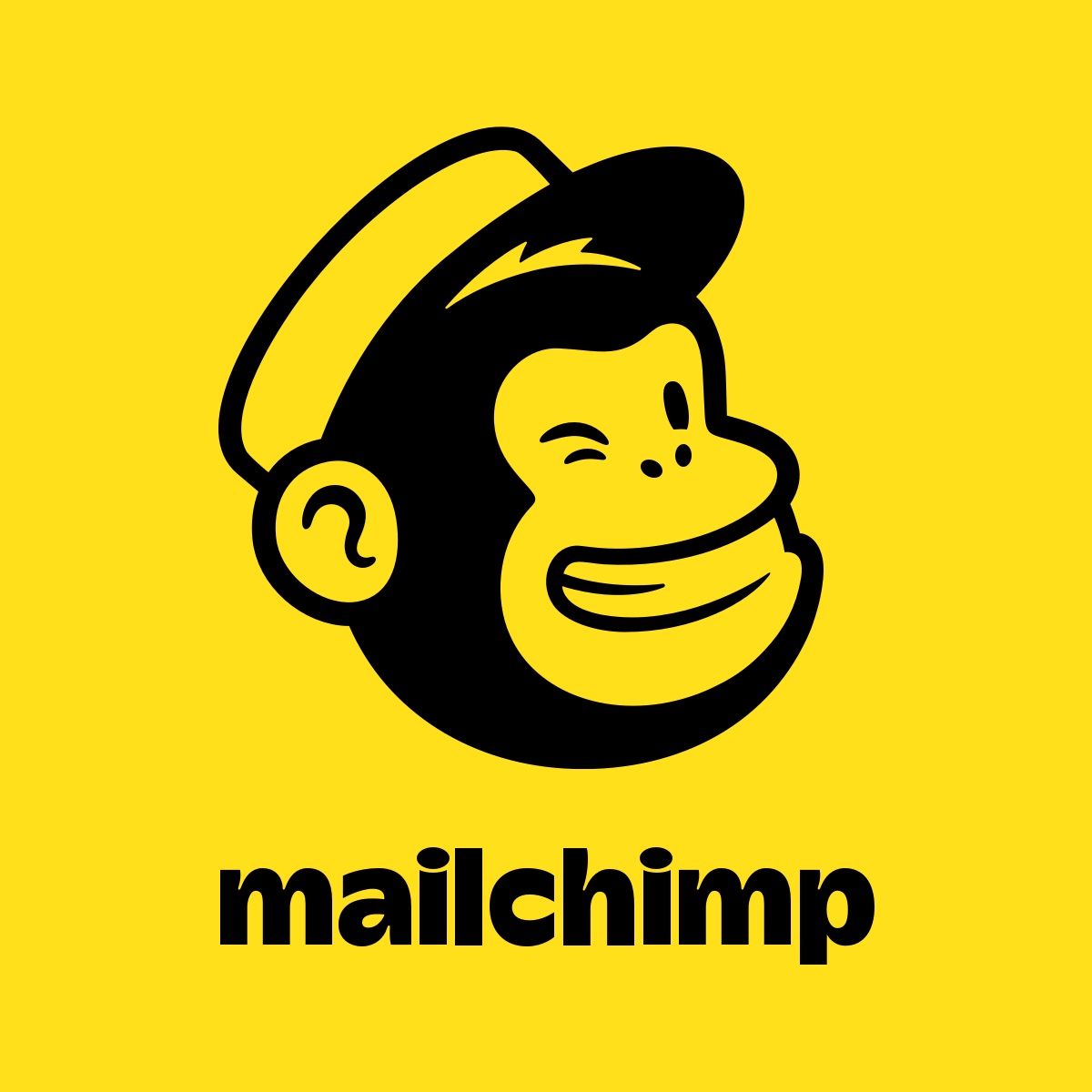 Email Marketing Tool
My favorite tool to use is my email marketing tool I use through MailChimp. Once I have started using this tool, I have noticed that I am better able to connect with my audience and my business grow. Wondering why? When it comes to managing any business, it is all about consistency. With an email marketing tool like MailChimp, I am able to be consistent in a more efficient manner. I will admit, getting it all set up did take some time, but once I did, my week to week work load with my email marketing was cut down drastically. Plus, I am able to do so much more creatively then I am able to do with the other two options. See below to learn how I use MailChimp.
Click Here for my MailChimp Referral Link
Create Easy to Manage Email Lists
Once you have established what tools you want to use, the next step is to decide what you are going to use to help you manage your email list. With the tools I mentioned above, I utilize each tool to help me manage my contact list.
AvonNow provides you a FREE address book through your Web Office. You can personally add customers to your address book. The best part is that when customers register through your online store, they are automatically added to your address book. TIP: Make sure to add each person contact info to your AvonNow address book no matter where you collect their information because each customer listed in your address book is automatically linked to your online store. 
Google Contacts is what I use to have my local customers contact information as well as my team members. This allows me to easily be able to contact them and help me know who is contacting me. I personally only keep my local customers because for the most part they are the only customers who contact me through my phone number.
MailChimp has an amazing address book tool that allows you to set up groups & segments so you can send specified emails to a certain group of customers, leads or team members which help your success rate.
TIP: You can create landing pages and signup forms through email marketing tools like MailChimp. This will help you grow your email subscription list from your social media (you can actually add an email sign up button on your Facebook business page) and other websites.
One thing I learned the hard way is to make sure you have an easy way for your audience to not only join your email list, but more importantly unsubscribe. Thankfully I was not reported and didn't get in trouble but long story short I had one customer contact me THREE times and I had to actually delete all of her contact info from EVERYWHERE. Using an email marketing tool, like MailChimp, for at least your mass emails will make it easier for your audience to subscribe/unsubscribe. "If a user wants to remove their name from your lists and can't do so easily, they'll flag emails as spam, which will cause you problems in the future." (Kelsey, 2020) So learn from my mistake and make your life easier in the long run and find a customer management tool or address book you can use that will help you be able to manage your contacts.
Create a Routine
If you've read any of my other blogs then you probably are not surprised by this tip. I am a strong believer in routines. I know for me, it helps me stay organized and get what I need to get done not only personally but also in my business in a timely manner. Creating a routine with your email marketing will not only help you know what email to send and when to send it, after a while, your subscribers will get into the routine as well. For example, if you send a "Campaign Musts Have" email every other Friday, and that's your customer's favorite email to shop from. They will be looking forward to that email every other Friday to check out and shop from.
With having a routine, you will provide a way to make your work load easier to set up and manage your email marketing plan. First off, having a routine will ensure that you are not overwhelming your subscribers. You are risking being sent to the spam folder when you are sending an overwhelming amount.
TIP: Make sure your subscribers know what to expect from you right away such as when you market your email sign ups AND in your welcome email series. This gives your audience a heads up on what they will get from you and when.
Another reason setting up a routine is helpful when it comes to creating "email series". With these email series, you can create templates that are easy for you to update when needed. Having the same format for your email series will also help your audience read the email. This can be especially helpful if there is a part of the email they are looking for. For example, if you send an order reminder email and at the end of each of those emails you provide a coupon code customers can use to save on their next order. Now when your customers receive their order reminder email, they will know that they can scroll to the bottom and get a coupon code they can use for their order.
Going along with templates, having a routine of what emails you send and when you send them, it will help you set up automated emails. These are especially helpful when you get new subscribers. See below how I use automated emails.
Have Professional Looking Emails
When it comes to email marketing, it is important to create professional looking emails. This is how you will be communicating with your audience on a regular basis. You want to have clean, crisp emails that make readers be able to view it with ease. To accomplish, Tim Kelsey (2020) recommends:
Use short paragraphs with keywords standing out
Adding bullet points to break down vital points
Add images to emphasize your message.
Another thing you want to keep in mind is making sure all marketing content you use, including email marketing, is mobile friendly. Having shorter paragraphs and using bullet points make it easier for your audience to view your email content through their mobile device. When it comes to images, you want to make sure the images you use will be mobile friendly. The majority of your audience will be viewing your content through their smart phone, not a computer or a tablet. Kimberly Grimms (2019) talks about a study that shows 5 billion people will be using the internet through their mobile devices.
TIP: Make sure to proofread your emails before hitting that send button. Do a spell check, grammar check and run a test to make sure your email is good to go (such as call to action links work? Images showing up? Video able to play?
I always recommend putting yourself in the consumer seat. Think about when you check out emails from businesses…. how do you read them?
Click Worthy Subject Lines
What makes you decide which emails to actually click on & read? It's the subject line. Something in that subject line caught your eye as you were scrolling through your inbox. Remember, this is the audience's first impression of your email. "The success of an email marketing campaign idea is highly dependent on the kind of subject lines you use. This is undoubtedly the most crucial part of your campaign success." (Donald, 2020)
So how do you create a kick *ss subject line? You want to keep it short, straight to the point and create an urgency or ask a question. Make sure it's not click baity (you know like the titles you see on YouTube). That is not going to work when it comes to email marketing and you are taking the chance of your email being marked as spam. That is not the type of clicking we are striving for. Just think, what would make you click on your email?
Know Your Audience
What sets successful businesses apart is the ability to know what their audience wants & needs are. Why is this important? Knowing what your audience wants & needs are will help you know how your business can meet their wants & needs. When you make this connection you will notice that your audience will be opening your emails more which will then lead to more clicks to links and call to actions which then leads to more customer sales and new rep sign ups. Just like with social media marketing, you want to make sure you are providing content that your audience wants or needs. So how can you do that?
First thing you have to do is to make sure to have a way to track what is going on with your email marketing, especially when it comes to promotional emails. Just like when you set goals, you have to establish some type of tracking system so you can make sure you are steadily getting closer and closer to your goal and more importantly, it can help you see what is working and what is not working. That is the exactly why tracking your email marketing plan is important. You'll be able to see WHAT your audience wants and  WHO wants it.
Which, now leads me to my next suggestion… segmenting or creating mini groups within your email list. By doing this, you are going to increase your open and click ratio. With segmented groups, you can create specific emails that will best meet that group of subscribers wants and needs, which will then lead to a deeper connection with  your audience and a business that is growing in sales & leadership.
Let Your Personality Shine Through
One thing I emphasize, even with social media marketing is that your audience wants to feel a connection with you. It is human nature for us to do business, shop from, work with with those that make us feel good about ourselves and that we have a positive connection with. This is true when it comes to your audience, whether they are a customer, a lead or downline representative.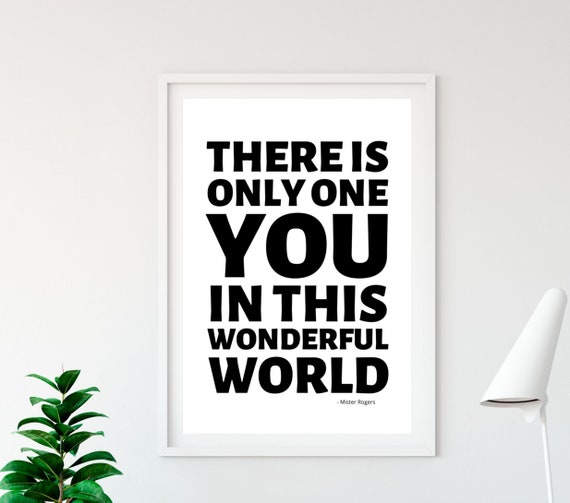 How do you develop a connection? Think about what value you can give to your audience that no one else can. I know at first when I heard this I was like, ummm everything has been done. What can I provide that is different then what has all ready been said or done. But you do have something that no one else can offer… YOU! There is no other you in the world… with your experiences, your interests, your knowledge. How can you display that into your business. For me, I have always loved to write and teach. With my blog, I am able to utilize these two passions of mine and the audience can feel that in my blogs. With my blogs, I am able to provide my customers, leads and downline team members helpful information in my emails. Love to make collages? Love to teach others but not into the writing? You can do videos, slide shows, infographs. Take what you love to do, what you love about Avon and mix it all together to show this to your audience.
Also, the best way to connect with your audience even more personal is by sharing your story. You could be connecting with someone else due to an experience you just had, living a similar lifestyle or you could just love the same Avon product. Whatever it is, it's only going to deepen your bond. Your audience wants to get to know you better. I'm not saying that you need to pour out every detail of your life. Life happens…. the good, the bad and the ugly. It's ok to let your audience know that you too have a life outside your Avon business. They want to know that they are not working with some  sort of robot.
TIP: Remember you always need to be professional. I highly recommend to keep this in mind when it comes to anything political or philosophical.
When we think of lil' mom and pop shops, it's the "everyone knows your name" type of atmosphere and you can create that with your Avon business, no matter how big or small it is. People WANT to feel CONNECTED.
Welcome Feedback
When doing anything with your business, it is key to be open to feedback, especially from those you work with such as your customers and your downline representatives. They are going to be the ones to let you know what works and doesn't work way before you will probably see the results on your end. Even if they are giving you negative feedback, it's important to evaluate and brainstorm if there is a better way.
How can you get this feedback? Well you can just flat out ask customers. At the end of all my forms of communication I always end it with "if there is anything else I can help you out with, just let me know." Another great way to check in with your audience and to see if something you are doing is working is by doing surveys or questionnaires. I personally do a quick survey once a customer registers to my email list so I can learn about what they like and how they connected with me. Then, at the beginning of each sales year, I send an annual update that lets my customers know what programs and services I will be offering in upcoming  year. At the same time, I ask them to complete a survey that lets me know what their experience is so far with me and with Avon. Sometimes through out the year I will add a survey to an email to check in or in like recent events, I sent out a survey asking what content they would like from me during the Coronavirus pandemic.
TIP: You can integrate Survey Monkey surveys into your MailChimp emails. This makes it so much easier to track who's opened it, be able to resend it to non-openers and have a consistent, professional look through out.
Sometimes we are blind to things or we get stuck in a rut and we don't know why. Feedback, positive or negative, is only going to make you become a better Avon representative and have a more successful business.
My Campaign Email Marketing Routine
I know I am always a big advocate of social media marketing, but what about those who don't have social media or rarely use it. My audience consists of young adults who are checking their social media every hour to elderly who don't even have a Facebook account and if they do, they only use it to stay connected with family, not connected with their Avon lady. Once I decided that I wanted to switch my business to primarily online, I knew it was even more important for me to find a way to connect with as much of my audience as possible in the most effective way possible.
In the beginning, it was bad!!! I created templates in Google Docs and it would take FOREVER to update each campaign. Worse of all…. they were so long and wordy. In 2018, my business blew up fast in a 2 month period and I just could not keep up with the demand. Plus, with that growth, sending my campaign email updates became impossible through Gmail. So that's when I found MailChimp and through trial and error, came up with the email marketing plan listed below. I am still using the FREE subscription with 3 audience groups (Customer, Leadership and Journey of an Avon Mom).
Click Here for my MailChimp Referral Link
Customers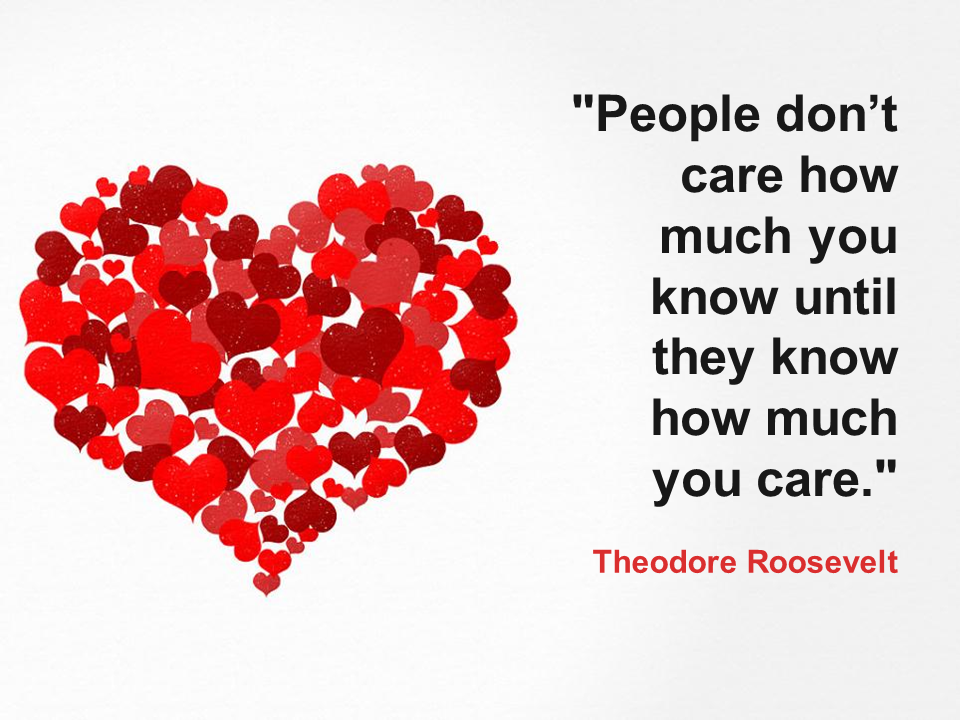 I my best to keep my customers informed of ways to save on their orders, update on what's new and what's hot and express my deep appreciation for their business. Without my customers, I would not have had the many opportunities that have come my way and the ability to be doing something I truly love. Below is a breakdown of the emails I send out to my customers through out the year. I've broken them down to when I send them and some you can actually view my latest email as of the release of this blog.
Daily (Monday to Friday) 
Campaign (Every 2 Weeks)
Monthly or More (Every 4+ Weeks)
Leadership
Over the last 6 months I have been working hard to figuring out the best routine for me to manage the leadership aspect of my business. Sadly, last year when I was battling cancer & going through a divorce, I was unable to provide the support like you see below. I work hard to make sure my leads are updated and aware of the latest sign up options and benefits they can enjoy as an Avon representative while with my team, I like to make sure they are aware of what's going on with Avon and how are team is dealing including recognizing team members for their success, birthdays & anniversaries. I also like to provide them support by offering tips from myself, other representatives and Avon.
Daily (Monday to Friday)
Reply to any emails from leads and/or my downline team members.
Lead Follow Up automated series is an automated MailChimp email series that subscribers will receive after they expressed interest in learning about Avon opportunity through AvonNow contact request, Journey of an Avon Mom contact request or to me personally and are tagged "Lead". To learn more about my follow up routine with leads, check out Avon Leadership Tips: Follow Up Tips for Leads
New Rep Onboarding is a MailChimp automated email series that subscribers receive once he/she is tagged "1st Generation". Over a month and a half, he/she will receive 7 emails that were inspired from Avon's Onboarding E-Cards found on AvonNow.
2nd Generation+ New Rep will receive a "Welcome to Avon" E-Card found on AvonNow within 48 hours of joining Avon
Birthday/Anniversary email is automated through MailChimp based on the information provided through VIBE.
Order On Hold reminder E-card found on AvonNow. (Once I send it, I will not send it again)
Campaign (Every 2 Weeks)
Journey of an Avon Mom
I absolute love how much my blog, Journey of an Avon Mom, has helped people all over the world. I just started the email plan below so I may be making adjustments, but this is what I have so far. Viewers of my blog can subscribe to my Journey of an Avon Mom email list for monthly newsletters where I share success tips & tricks of working at home and being a parent from myself and others, each month being a different "topic" or "theme".
Just like my customers and my team, I do have an automated "Welcome" series that subscribers will get once they register their email over a 2 week period. The "Welcome" series consists of:
Welcome Email: Welcomes subscribers and let them know what they can expect
Being an Avon Mom: Consists my latest Being an Avon Mom blog and my last 2 work at home and/or parenting blog
Top Performers: Share the top 5 work at home/parenting blogs from previous month
Let's Connect: Share how they can connect with me on their favorite social media platform.
I will be updating this series every month and I am closely monitoring the numbers on MailChimp to see if what I have going on is good or if I need to make any changes.
This blog has a lot more then I had originally thought. Well I hope it is helpful for you. Right now as we are quarantined and practicing self-distancing, it is a great time to tackle a project like this. In the long run,  you are going to be so happy that you did this because you will be able to connect with audience and grow your Avon business. Stay safe, stay healthy.
For more tips & ideas you can do during Coronavirus quarantine, check out Avon Selling Tips: Coronavirus Tips and AvonMom's Survival Guide to Coronavirus Quarantine for Families.
References
Join Avon today with Reference Code: jantunes at startavon.com
For a Limited Time, enjoy 3 options when you sign up by 5/26/20:
Make a $5+ donation to American Cancer Society's breast health programs
Purchase $100+ value Best Sellers Kit for $30
Take advantage of NO COST sign up.
No matter what option you choose, you will receive all the online tools, training & support you will need as you take control of your financial future & start your very own Avon business.
How Can I Help You?
What You Can Do With Avon:
Shop Avon Online
Shop Avon Brochure
Sell Avon Use Reference Code: jantunes  
Earn Free Avon               
Donate with Avon