Disclaimer: I am an Avon Independent Sales Representative and all links to Avon products are linked to my online store. Essentially, when you click on one of those links, I will make commission on your purchase. I pride myself in providing you accurate information and my review is 100% based on my own experience with the product(s). I appreciate your support.
Avon Product Review: Anew Clinical Unlimited Lashes Lash & Brow Activating Serum
Long lashes are one of those things that a lot of women wish they had. As you scroll through your social media pages or watch tv, you see all these beautiful men and women with long luscious lashes. Up until the last few years, the go to remedy was rocking the right mascara. Now, you can use lash lengthening serums like Anew Clinical Unlimited Lashes Lash & Brow Activating Serum, to give you longer lashes with more volume.
Anew Clinical
Anew Clinical is a skincare line of scientifically formulated treatment products to target skincare concerns that need extra attention to give you younger looking, healthier skin. From uneven skin tone to fine lines & wrinkles, you will find treatment products to help you fight specified skincare concerns.
Learn more about Anew Clinical and Anew skincare line by checking out Avon Anew: Taking Care of Your Skin.
Anew Clinical Lashes Lash & Brow Activating Serum
Get lush lashes with a unique serum designed to dramatically enhance the look of your lashes with a petide blend & botanicals formula. Add to your daily skincare routine and in just weeks, lashes look longer, fuller and healthier. In an 8-week independent consumer study, 84% agreed lashes look longer & fuller and 81% agree lashes are visibly healthier.
Best For:
Anyone who is looking for longer lashes and thicker brows.
Benefits:
See results in 4 weeks (brows may take longer)
Extra-thin brush for precise application along the upper lash line & brows
Phthalate-free, paraben-free, sulfate-free, petroleum-free
Does not contain Isopropyl Cloprostenate which is known to cause swelling, redness and dry eye.
Hypoallergenic
Vegan
Ingredients:
Water/EAU, Glycerin, Butylene Glycol, Panthenol, Sodium Citrate, Leuconostoc/Radish Root Ferment Filtrate, Panax Ginseng Root Extract, Vitis Vinifera (Grape) Seed Extract, Chamomilla Recutita (Matricaria) Flower Extract, Trifolium Pratense (Clover) Flower Extract, Arctostaphylos Uva Ursi Leaf Extract, Polysorbate 20, Gluconolactone, Hydroxyethylcellulose, Caprylyl Glycol, Propylene Glycol, Sodium Benzoate, Ethylhexylglycerin, Sodium PCA, Dextran, Sodium Lactate, Tocopheryl Acetate, Triethanolamine, Yeast Extract, Arginine, Hydrolyzed Glycosaminoglycans, Aspartic Acid, PCA, Acetyl Tetrapeptide-3, Hexylene Glycol, Magnesium Ascorbyl Phosphate, Glycine, Alanine, Benzoic Acid, Myristoyl Pentapeptide-17, Serine, Valine, Sodium Hyaluronate, Isoleucine, Proline, Threonine, Phenoxyethanol, Sodium Metabisulfite, Histidine and Phenylalanine
How to Purchase:
You can purchase Anew Clinical Unlimited Lashes Lash & Brow Activating Serum through your local Avon representative or online at youravon.com/jantunes at the regular price of $60 each.
Enjoy 100% Money Back Guarantee when you shop Anew Clinical.
To learn more about Avon's guarantee, click here or speak to your local Avon representative.
Alternatives:
There are a wide variety of lash serum products out there from a wide variety of brands/companies. As a result it can be overwhelming to know which one to choose. With it being applied so close to your eye, it is important to make sure to pick one that won't cause irritation or damage to your eye. Here is a list of 13 of the Best Eyelash Serums according to Cosmopolitan (Cardellino & Adhave, 2019):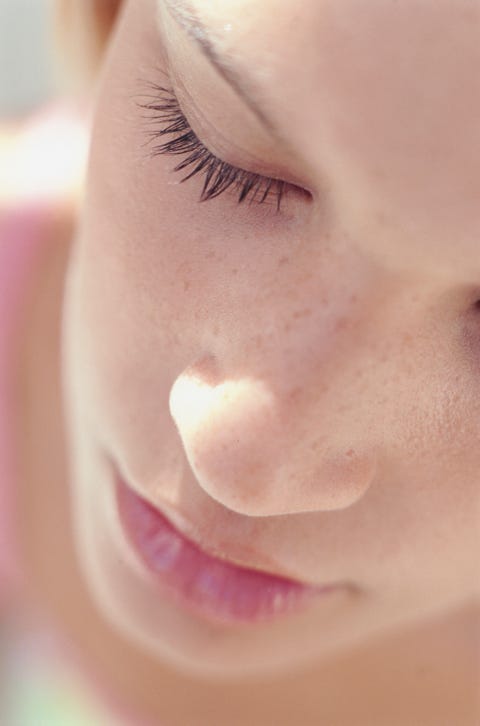 Latisse (this is a prescription)
Grande Cosmetics GrandeLash-MD Lash Enhancing Serum
Rapid Lash Eyelash & Eyebrow Enhancing Serum
Peter Thomas Roth Lashes to Die for Turbor Nighttime Eyelash Treatment
Vichy LiftActiv Antiaging Serum 10 Eyes & Lashes
RevitaLash Advanced Eyelash Conditioner
LashFood Phyto-Medic Eyelash Enhancer
Shiseido Full Lash Serum
Lancer Lash Serum Intense
Dioshow Maximizer 3D Triple Volume Plumping Lash Primer
No7 Lash Impact Lash Serum
NeuLash Lash Enhancing Serum
By Terry Terrybly Growth Booster Mascara
Learn more about Lash Serums and about the products listed above by checking out Cosmopolitan's The 13 Best Eyelash Serums for Your Longest Lashes Ever
My Pros:
Easy to add to daily skincare routine
Works on lashes AND brows
Has a very thin applicator making it easy for precise application
Vegan- peptide blend & botanical formula
Quality, sleek packaging
My Cons:
Have to wash hands after applying my daily skincare creams due to inability to open (slippery)
When I got it in my eye accidentally, it did sting
Little expensive for my budget
Consumer Reviews:
One of the many benefits of shopping Avon online is that you are able to check out what other customers have to say about a product. Here are what some customers said about Anew Clinical Unlimited Lashes Lash & Brow Activating Serum:
Sha at Truckee: ♥ ♥ ♥ ♥ ♥
"I have had pretty much non-existent eyelashes my entire life. Even putting on mascara was difficult because my lashes were so short. After just one week of nightly use I could see an improvement. Now a few weeks later and I am so happy that my lashes actually look long when I wear mascara.."
Cheryl at New Jersey: ♥ ♥ ♥ ♥
"I tried the serum because my lashes were falling out … the result was they looked thin. I now use this product as directed and my lashes have stopped falling out … the result is they look fuller."
KatNBurg from Fredricksburg, VA: ♥ ♥ ♥ ♥
"As I've gotten older, my lashes have gotten thinner and shorter. I started using the lash serum a couple months ago and I can see a difference. It took 6 weeks before I felt they were looking thicker, it is not a huge change, but significant."
Maria from Undisclosed: ♥ ♥ ♥
"I use this daily at night, however after more than a month, I find it doesn't work as well as other products I used previously."
Julie from Denver: ♥
"I was hopeful for this project after reading multiple comments. I have never ordered from Avon and this was not a great experience. 😜 I ordered in February and have been using this serum once every night. I have seen no results, and this last week it started causing puffiness under my eyes/irritation. Waste of $44."
According to the Anew Clinical Unlimited Lashes Lash & Brow Activating Serum product page on www.avon.com, 81% of customers who submitted a review, would recommend this product to their friend. The average rating is 4.1 out of 5.
Also check out InStyle's If You're Going to Buy One Eyelash Serum This Year. Make It This One
My Final Thought:
In my family, the boys have what every woman would love to have- beautiful long lashes. Though it seems like it seems to be a dominant trait among the men in my family, I never hated my lashes, but after 6 months of intense chemotherapy treatment and my lashes and brows not as luscious as they were previously, I was anxious to try out Anew Clinical Unlimited Lashes Lash & Brow Activating Serum. However, being on a strict budget at the time I couldn't afford the $60 price for something I wasn't sure would even work. Thankfully, late summer last year, Avon had it on sale at an amazing price and with my representative discount, it was a price I could try it out at least. If it worked then I wouldn't mind spending more money, if it didn't, then at least I would have material for this blog (I had intended to do a product review on it as well).
I will admit, I took my before pictures, used it once and then that was it for months. Then in January I knew I wanted to do a product review on it so I started using it in January, but for some reason could not remember to use it every night. Then last month, I decided to get off my butt, make some adjustments to my daily routine and try it out. So for the last 30 days, I have been applying the Anew Clinical Unlimited Lashes Lash & Brow Activating Serum at the end of my nightly skincare routine. I am gonna be honest, I did end up forgetting to do it 3 nights out of the whole month, but they were spread out. Hey I'm a busy single mom of 4 boys and last month I was sick most of the month on top of it so I had forgotten one night and the other two I ended up passing out before even doing any of my nightly skincare routine.
So now I'm sure you are wondering why I am sitting here explaining my whole timeline with this product. There is a reason… What I have noticed with my experience is that if you do not use the product every night CORRECTLY, you won't see any results. When I was sporadically using it in January I really didn't notice any changes at all. However, after a few weeks of using it consistently in February, I did start to notice my lashes were getting longer. I will admit this was not a dramatic difference. It's not like my lashes went from blah to false lash look (so far at least). I've noticed that when I apply mascara I get an even more wow effect.
Avon recommends pairing Love at 1st Lash Mascara when using Anew Clinical Unlimited Lashes Lash & Brow Activating Serum. When wearing the Love at 1st Lash Mascara, I noticed my lashes got even longer and had a more wow effect. The Love at 1st Lash Mascara formula is designed to strengthen & condition your lashes which makes perfect sense to pair with Unlimited Lashes.
What really shocked me was I had plucked my brows into the shape I had wanted but they weren't full enough for my liking so I started using the serum on my brows as well. After two days, I had to repluck the strays because they were so long and dark. That's when I knew I had to take advantage of the applicator and apply it precisely where I want it thicker and not just spread it all over.
I would recommend this product to those who are looking to having healthier lashes. With healthier lashes they will be longer and fuller. If you are looking for this to give a false lash look, this is not the product for you. I will say if you pair it with Love at 1st Lash Mascara, you will see a bigger difference.
My Resources:
LOOKING FOR AN AVON LADY?
When you shop Avon with Jen Antunes, you will be able to enjoy a variety of benefits & services that will help you save money and get the most out of your Avon experience. As a customer have the opportunity to enjoy:
FREE DELIVERY

right to your door with your $60+ online order or when you use exclusive FREE SHIPPING online coupon codes.
Receive DISCOUNTS or FREE GIFTS through Refer-a-Friend promo, hosting an Avon Facebook Party and being a customer with Jen Antunes.
Get customer exclusive access to first-to-know updates, exclusive offers, games & prizes and more as a member of AVON WITH JEN ANTUNES CUSTOMER EXCLUSIVE FACEBOOK GROUP PAGE– Avon with Jen Antunes VIP's.
Enjoy campaign updates, product guides & tips on how to save money with your Avon orders when you SUBSCRIBE TO AVON WITH JEN ANTUNES EMAIL LIST. Click Here to Subscribe.
Learn more about what Avon products are best for you through FREE SAMPLES & FREE CONSULTATIONS.
Learn more by checking out Buy Avon Online with Jen Antunes
To register as a customer, go to www.youravon.com/jantunes & create a customer profile by clicking on "Sign In" found on top right corner of the home screen or by clicking here.
How Can I Help You?
What You Can Do With Avon:

Shop Avon Online
Shop Avon Brochure
Sell Avon Use Reference Code: jantunes  
Earn Free Avon               
Donate with Avon