5 Spring Cleaning Tips for the Busy Mom
As far back as I can remember my family has always did a "deep clean" of our home 2 times a year- Spring & Fall. When I was a stay at home mom, being able to do the deep cleaning was manageable. I would take my time and focus on one room at a time. Then, a little over a week, my whole house would be completed until next time. Once I began working, my time to focus on regular cleaning diminished, never mind being able to do a deep cleaning in a timely manner. Below is a list of my top 5 tips you can use to get your spring cleaning done if you are a busy mom like myself.
Tip #1: Get Organized
You probably know me by now and know that one of my first tips will be to make a list. I have always done this even when I was the Ms. Cleaning Expert Stay at Home Mom. I just love how I feel when I start checking off those items on the lists as I complete each task. I have seen some make lists of jobs that need to be completed such as baseboards, windows, rugs, etc. I personally do a list for each room/area of the house. For spring cleaning, I also add my garage and shed. I will go from room to room and make a list of  what needs to be done in each room. Then once it's time to start cleaning, I will be able to see what's been done & what needs to be done. (You will see in another tip on how this can come in handy too).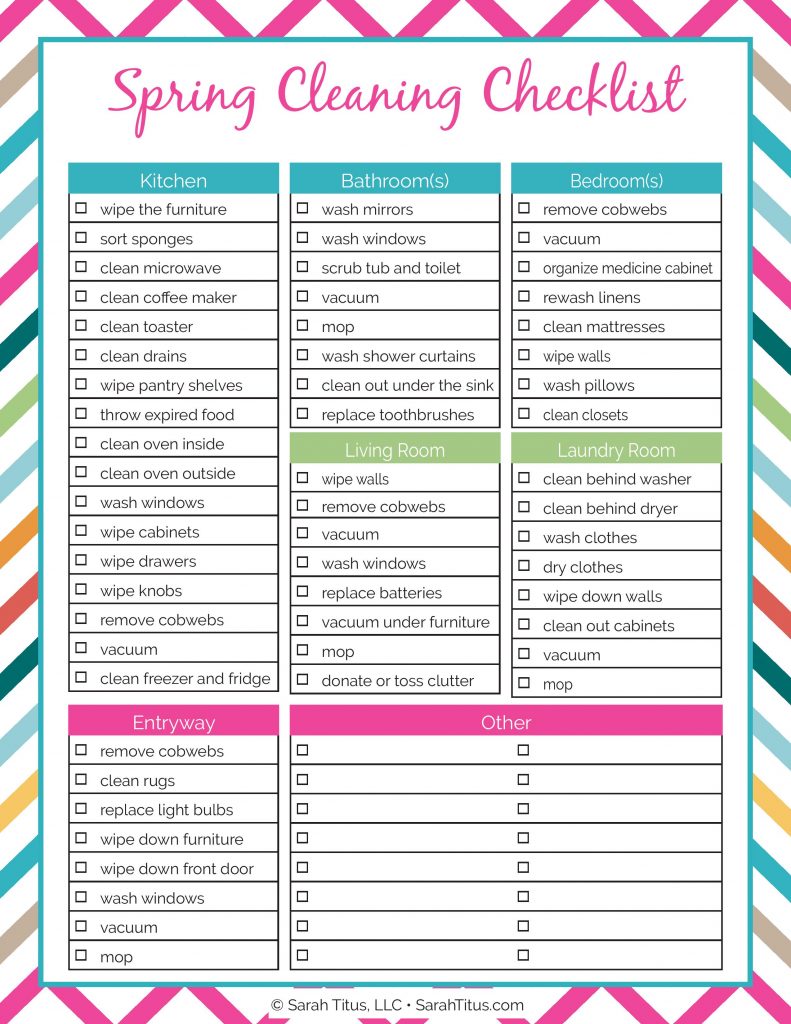 Tip #2: Stock Up
I always have a small supply of cleaning supplies all year round but let's face it, when you are doing a deep clean, your basic supply is not going to be enough. Make sure to stock up on enough cleaning supplies and tools ahead of time so you don't have to push off a task or stop to go & get it.
I also recommend making sure to have enough boxes for you to put items you will donate. This is a great time to declutter, especially those pesky toys that are sitting at the bottom of your kids toy chests or clothes that are two sizes too small. If you are like me who have 5 boys, I also purchase a couple bins so I can put away any clothes that are too small & are still in really good shape so I can pass them down to my younger boys. My brother had a baby this past November, so any clothes that my youngest has outgrown, will be given to him for his son. It's amazing how fast kids grow, so why not get the most out of it?
Tip #3: Plan It Out
As a busy mom, it is going to be very important for you to actually schedule it into your calendar specific days & times you will focus on your spring cleaning. For me, the weekends are what works best for my family to focus on projects like spring cleaning. So what I do is plan out a couple weekends where we will not have anything or very little scheduled so we can focus on Spring Cleaning. If you are a mom who has something to do everyday, then scheduling blocks of time for however long it will take you is the best route for you. This is where your list can come in handy because you will be able to see what tasks can be done in the allotted time you have available that day.
Tip #4: Get the Whole Family Involved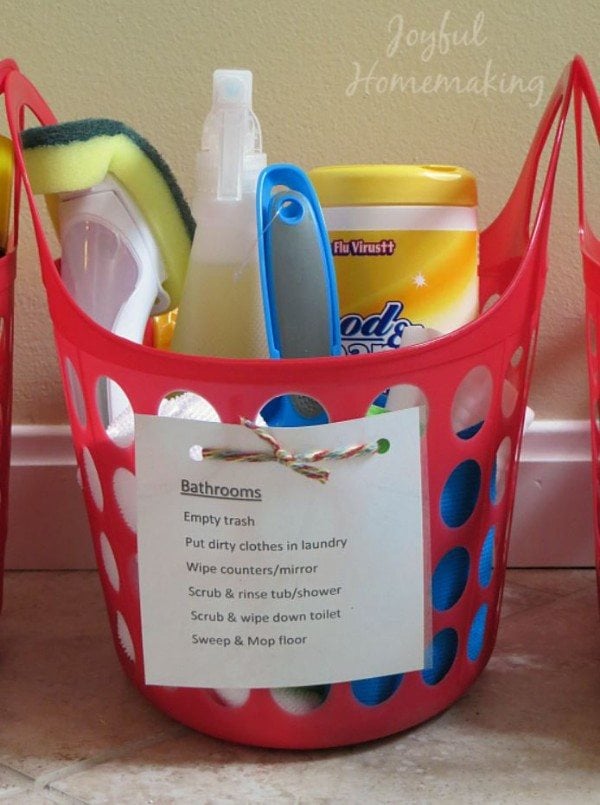 When I was first married with my husband and the stay at home mom, I would do the spring cleaning all by myself. Now that I am a working mom, it is just not possible for me. Frankly, even when I was a stay at home mom, I shouldn't have felt like I had to do it myself. Last I check I am not the only one living in our home and I know some of the rooms in our home, I barely go into (aka my teenagers' bedrooms). Have your kids do their own rooms. Let them know what they need to do. For the younger ones, you can do it with them. For the main rooms of the house, you can give each person a task to do. This is a great way to one thing done in all the rooms. Having everyone pitched in will make spring cleaning much more manageable & it won't be so stressful on you.
Tip #5: Give Yourself a Break & Reward Yourself!
Just like with everything else, us moms tend to be hard on ourselves. It is ok if your spring cleaning is not completed over a weekend. It's ok if it is not completed in a month. As long as you are consistently working on your list & checking those items off, then you are doing your best and that is all anyone can expect or ask of you! Life happens and sometimes even the most perfectly planned out plans don't work out. Then once it is all said & done, reward yourself! Have a spa day, get that amazing purse you've been eyeing for months, take the family out to eat or do a day trip to a fun place, do something special that will give yourself (and your family if you did tip #4) a pat on the back for all your hard work.
TIP: Do you have a regular cleaning routine? Now is the time to start one. Having a regular cleaning routine that you do each week will help minimize clutter and how much you need to do for your spring cleaning. 
For More Tips:
For more tips to help you do your spring cleaning this year, check out:
What are your favorite Spring Cleaning Tips?
Share below in the comments.
How to Become an Avon Mom
Create an online business you can work anytime, anywhere with the help of your FREE online tools, resources, and training you receive as an Avon representative.
Get started today for $30 + receive a FREE gift when you sign up at www.startavon.com with Reference Code: jantunes.
How Can I Help You?
What You Can Do With Avon:
Shop Avon Online
Shop Avon Brochure
Sell Avon Use Reference Code: jantunes  
Earn Free Avon               
Donate with Avon