Tips on Growing Online Business with AvonMom's Top 3 Social Media Networks
Social media has skyrocketed in the last ten years at an unbelievable rate & has allowed everyone who has access to the internet to create & share information with millions of people world wide in virtual communities & networks. (Social Media on Wikipedia, 2017) As a small business owner, social media has allowed me to reach a larger number of people that I may not otherwise have reached. Being a busy mom of 5 boys ranging from 14 to under a year, I need to share my business with the highest amount of people with as minimal of work & time as possible. Social media helps me accomplish this & my business has grown with brochure orders as well as online since I have increased my presence on multiple social media networks. Below you will find tips & tricks I have learned along the way with my top 3 social media networks along with two tools I use to share on all of my social media profiles.
My Top 3 Social Media Networks
I share my business on multiple social media networks & my business continues to grow as a result. Facebook, Instagram & Pinterest are my top 3 social media networks that I personally have had the most success with.

"Facebook is a for profit social network service that was created in 2004 by Mark Zuckerberg & his Harvard roommates" (Facebook on Wikipedia, 2017)- as we all saw in the movie The Social Network. Since 2004, it has become popular with not only college students as it was originally intended for. Now you will see people of all ages with Facebook profiles due to the ease of staying in touch with those you know all over the world. "As of January 2017, Facebook is the most popular social network worldwide & was the first to surpass 1 billion registered accounts" (Statistics Portal, 2017). As an Avon representative, Facebook is an amazing platform to share your business with an astronomical number of people.
With Facebook, there is a variety of ways you can share your business with others:
ADVERTISING ON FACEBOOK
The first online presence I ever did with my business was on my personal Facebook page. As a new representative, the first place you share your business is with your warm market, those you know personally. With family & friends across the country the quickest & fastest way for me to let everyone know I was open for business was to share on Facebook. Though I keep my profile private, I share anything related to my business public so if anyone comes across my page they will see that I am an Avon representative there to help them out.
TIP: Make sure to be careful on what you post on your personal page- even if it is private. You are in business for yourself & for those who do not know you personally, they are not going to want to do business with someone who is always mad or drama filled. You are better off safe than sorry. You need to always remember when you are online & in public you need to hold yourself in a professional manner.
On your personal page it is important to have more then just Avon posts. Let others get to know you outside of your business & see what you are all about. The more personable you can be, the more customers will flock to you.
TIP: Share a variety of posts to keep people interested in your page. The recommended post ratio they say to share is 1 Sell: 1 Recruit: 1 Personal. Personal does not have to be about how many times you used the bathroom that day (hehehe). You can easily share a quote that means something to you or share how your kids made the honor roll. Just let those who view your personal profile see that you're not a robot & provide them a way to feel connected with you. 
CREATING A FACEBOOK BUSINESS PAGE
In order to have a place for my customers to go to learn just about my business, I created an Avon business page on Facebook. Here is how you can create one on your Facebook account:
On your home screen, on top right click drop menu with arrow pointing down & then click "Create Page".
Choose Local Business or Place.
Choose Category, create your business name (Mine is Avon with Jen Antunes), street name for address (you will be able to remove it later if you choose), choose city & state, write phone number customers can contact you on.
Follow page tips. I recommend adding profile picture, cover photo, short description, create a username, create action button (I use Shop Now so it leads them right to my e-Store), add website, add a couple posts for viewers to have something to look at right away.
Invite friends to like your page & share your page on your profile.
BENEFITS OF A BUSINESS FACEBOOK PAGE
You can have an "Action Button" for viewers to use!
Track number of Action Button Clicks, views, website clicks, post engagement & more!
People can message you on your business page.
Customers can write reviews & comment on your business page.
You can add services you provide such as consultations, parties & what ever other services you provide your customers. You can see what services I offer my customers by clicking here.
Have a tab for customers to shop on hand products (Only do this if it is allowed if you are a direct seller).
Have more options on types of posts you can create such as advertising your business, create an offer & more.
You can create notes for viewers to learn more about your business. I created notes about the Avon opportunity & benefits of being my Avon customer.
TIP: Take advantage of the additional options you have like creating an offer. You can create offer posts from offers your business is offering (such as FREE SHIPPING) or you can create your own offers that your customers can take advantage of. When customers go to your page or scroll down their news feed it will stand out from other posts & when they click on "Get Offer", they will be directed right to the web address you provide.
Creating a business page not only provides a place for customers to learn about your business & the services you offer but it also looks professional. You can make your page more useful to your customers by providing tips, sharing tutorials or even blogs. You can find a variety of information to share right online, such as YouTube or Pinterest. You can also create a blog or, if you are brave enough unlike myself, a YouTube channel that provides useful information for your customers.
To learn how to create a blog & how to increase your online sales, Click Here
You can check out my Facebook business page Avon with Jen Antunes at www.facebook.com/avonwithjenantunes.
TIP: Use the same profile picture on your personal profile picture & your business profile picture. This will help customers connect you with your business. If you are an Avon representative, see below how you can download a profile picture with the Avon banner.
USING FACEBOOK EVENTS TO GROW YOUR ONLINE BUSINESS

One of the fun things you can do with your business on Facebook is parties. Facebook Parties are the latest trends not only with Avon representatives, but with other direct sellers as well. It is a fun, creative & easy way to grow your online business in a short period of time.
To learn more about Facebook Parties, click here.
TIP: Don't have someone interested in hosting a Facebook party? Let everyone you know see how fun it is by doing a Mystery Host Facebook Party. Invite all of your Facebook friends & have your guests earn points. The guest with the most points is nominated the Mystery Host. You can also just randomly choose a Mystery Host from the guest list (those who R.S.V.P.). Just starting your business? Do a Facebook Launch Party. Introduce your business to your friends & family with a bang!
SELLING ON FACEBOOK MARKETPLACE
The hottest thing on Facebook right now is the Marketplace. People are able to sell through Facebook in their local area. This is a great way to sell your products & let others see what you have available.
Tip: When any one messages you about a product you are selling, make sure to ask if they would like to be added to your mailing or email list.I have gotten a lot of my new customers through this in the last few months! UPDATE: Due to policy changes, I no longer sell my on hand products on Facebook market. If you are a direct seller. Make sure to follow your companies rules. 
SHARING YOUR BUSINESS IN FACEBOOK GROUPS

There are two ways you can go about Facebook Groups:
You can join groups that involve selling Avon, advertising small businesses, events for your local area & more.
You can create groups for people to join that will provide you a place to advertise & share your business. If you have a team or are a part of a network marketing company, you can also use group pages for your team. This is a great tool to share tips with them, give recognition to team members & provide tools for them to take advantage of.
TIP: Create personalized groups for just your customers to be apart of like Jewelry Club or a group page for just your stock products. This helps customers feel special that they are apart of an exclusive group just for them & it helps you target advertisement on a specific area of your business.
"Instagram is a simple, fun & creative way to capture, edit & share photos, videos & messages with friends & family". (Instagram, 2017) At first, I really didn't advertise much on Instagram. I honestly didn't think it was worth my time. Once I added my Instagram profile to Buffer and began to share images & videos about my business on a daily basis, I began receiving amazing feedback right away. My followers increased drastically & I even got requests on more information about my business.
TIP: Increase audience to your images through hashtags that are meaningful to them & relate to your image. My most popular hashtags are #earnmoney #WAHM #freeAvon. 
Convert your Instagram profile to a business profile & get more tools through the Instagram app. "With a business profile you can attach your Facebook business page, viewers can view your contact information, you can get tracking information about your posts & you have the ability to promote your posts to a wider audience for a small fee". (Instagram Business Page, 2017)
TIP: Instagram is a great way to show how you can incorporate your business in your daily life or how you run your business. Share pictures of how happy you are when you are working. Let people see you have fun with your business at events. If you have a home business, show viewers how you are able to do more with your family because of it. 
Did you know that you can share your Instagram images on other social media networks? This is a great way to get more viewers on your Instagram page & bring attention to your other social media pages.
In the Instagram app, people can message you. This is a great tool to use when you post recruiting images or images where people may want to learn more about. Just advise people to message you. This gives you the opportunity to find what the person's wants or needs are & be able to provide a personalized explanation of your business and/or product that will meet their wants or needs.
fTIP: Offer a FREE Monthly Sample Club. Send 1-2 product samples each month to X number of people & ask them to complete a review. That's all they have to do to remain a member. Each month send a flyer, brochure or more information about your business with their sampler. Make sure to provide plenty of samples for them to try at least 1 week. This is a great way to get more people to learn about your business each month & gives you a way to learn about what people think of your products, especially when it is a new product.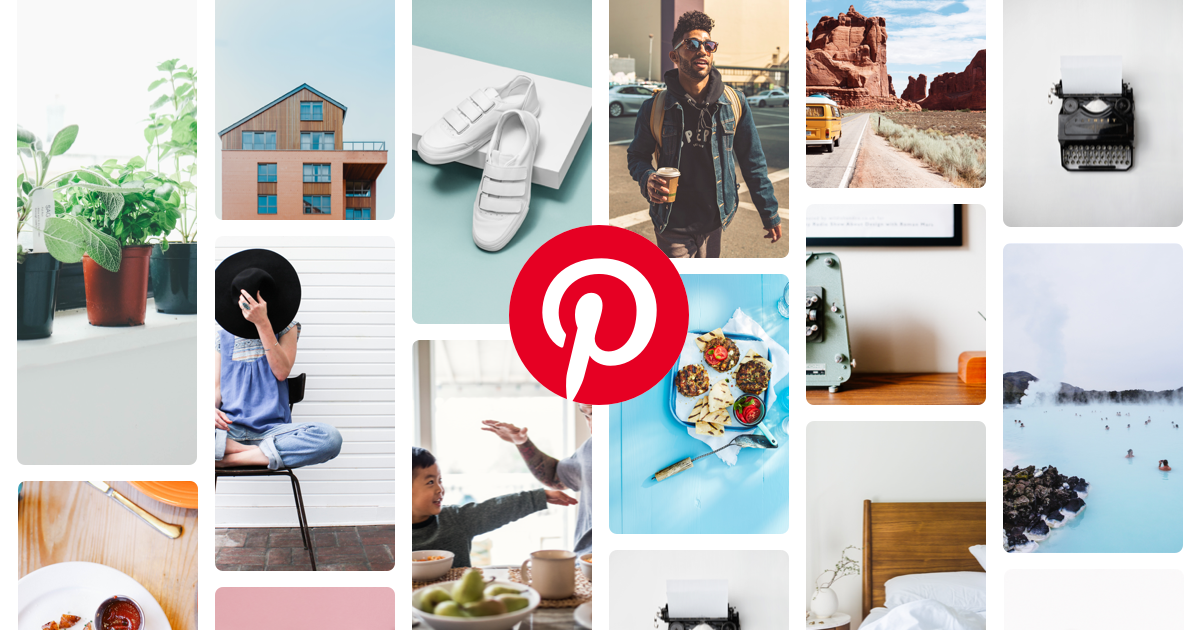 Pinterest is a place where people can find & save information, tips & more. This is a great place to share products & information about the products. You can also use Pinterest as a way to share tools to your team and/or employees.
Organize your Pinterest profile with boards. This will help viewers find the products they are looking for. You want to create boards that viewers will like to follow because they will want to be updated each time you add to them. In doing this, it will keep interest on your page which will attract more followers & saved pins.
TIP: Make sure to add your e-Store web address in your profile description & each pin related to your business so those who view either will know where to go to for your business. 
To make sharing images to your Pinterest page easy, download the Chrome extension onto your toolbar. Just like with the Buffer extension, this will allow you to share images easily as you go about your day.
TIP: When sharing products from your online store, if applicable, choose the Pinterest icon on the product page so when customers click on the image they will be directed right to your e-store.
With Pinterest pins, it is important to give a brief description. People normally pin an image if they like the way it looks, but by adding a short description, this can help them know what they can use it for & know where to go if it's a product or recruiting image.
TIP: Use generalized hashtags in the pins description to bring attention to your pin. When people are searching something & your hashtag is apart of their search, your pin will more likely be brought up in their results.
SOCIAL MEDIA TOOLS
With the tons of social media networks out there, it can be time consuming to share your business in all of them. With these social media tools, I have been able to minimize the time & work it takes to share my business on multiple social media networks.
Avon Social Media Center

One of the many tools Avon offers to their representatives is a free Social Media Center. There you will find a variety of posts, images, videos & more that you can share on your favorite social media platform. In using the Social Media Center, you have a simple way to share your business with just a few clicks. All posts from your Social Media Center will automatically link to your personal e-Store.
Want to learn how well your post did? You can check out the statistics on how many people viewed & clicked your post! The Avon Social Media Center is a useful and easy to use tool to help you share your Avon business on your favorite social media.
Like to decorate your social media pages with Avon images? Click on "Essentials" & download your favorite image(s) to your device. It will automatically be the right size for your Facebook, Twitter, Pinterest or Google+ coverpage.
Tip: Let everyone know on Facebook that you are an Avon Representative by adding the Avon banner to your profile picture.
 Go to "My SMC" in the Social Media Center on youravon.com.
Click on the pencil next to your name.
Upload your profile pic from your device or Facebook then click on Edit Badge.
Click on the badge you'd like to use & then click save.
Once it is saved, download your Avon banner photo.
Now it's all set to upload as your profile picture. Now every time you like or comment on a post, everyone who sees it knows you are an Avon Representative!
HOW TO USE AVON SOCIAL MEDIA CENTER
Log in to youravon.com
 Click on Web Office
Click on Social Media Center Icon
Choose the image or video you would like to use
Click on the social media icon you'd like to share it on.
If not all ready completed, log in to your social media account. (Once you have signed in once you will not have to do it again)
Add a personal message or you can use the Avon created message.
Click Share
To check statistics, click on "My SMC".
Tip: Download the Avon Social Media Center App on your mobile device. Waiting in line? On vacation? Share your business online or via text message everywhere you go just as if you were at home!
To learn more about what you can do on your personal youravon.com account to help you manage your online business, check out Avon Training: Using Avon Web Office for Online Business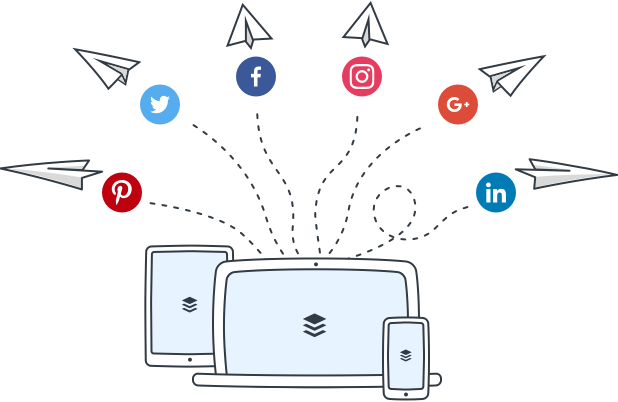 "Buffer is an online & app software that provides a way for users to schedule posts to their social media pages". (Buffer on Wikipedia, 2017)  I came across Buffer from a YouTube video by top Avon Representative, Emily Seagren. This is available to anyone who needs to schedule posts to their social media profiles.
Buffer allows you to create your posts ahead of time and they will be automatically posted based on the date & time you schedule the post. You are able to create your own schedule or you can use the Optimal Schedule Tool, which provide you a recommended schedule that would reach the highest amount of people.
TIP: Download the Chrome extension on your toolbar with your laptop or desktop Chrome internet. This allows you to share images you come across online without even leaving the page! On the bottom right corner of the image a blue "Share Image" icon will pop up. Click on that & a box will pop up for you to add a personal message & choose what social media accounts you'd like to share it with. 
Another great thing about Buffer is they will track each post's likes, comments, clicks & shares. This information can be helpful in determining what type of posts work best for your audience on each social media network. Each week you will also receive an email report highlighting your most popular posts.
I currently am using the free version & I registered my Facebook business page, Instagram, Twitter, LinkedIn & Google+ to my Buffer account. Ever since I started, my online business has grown & most importantly it has minimized the time I spend on social media advertisement. Plus, with the Buffer Chrome Extension, I am able to keep my Buffer account full by sharing a variety of images & information about my business with images, videos, blogs & more that I come across as I go about my day.
If you'd like to start your own Buffer account or learn more about it, you can download the app on your mobile device or you can go online at  www.buffer.com. You can choose to upgrade your account for a small fee. This will give you more room to save posts, add more social media accounts & more.
In Conclusion…
Social Media is a great tool you can use, especially if you are looking to grow your online business. The most important thing to remember when running an online business is that it takes time to start building an audience. The more followers you get on your social media pages, the higher you will show up on search engines. So keep sharing! Remember, the more consistent you are the quicker it will build up.
Become an Avon Super Seller for $30 by joining at www.startavon.com with Reference Code: jantunes.
Receive a FREE gift when you sign up as a representative + receive brochures & all the online tools you will need to start & grow your very own Avon business.
How Can I Help You?
What You Can Do With Avon:
Shop Avon Online
Shop Avon Brochure
Sell Avon Use Reference Code: jantunes  
Earn Free Avon               
Donate with Avon