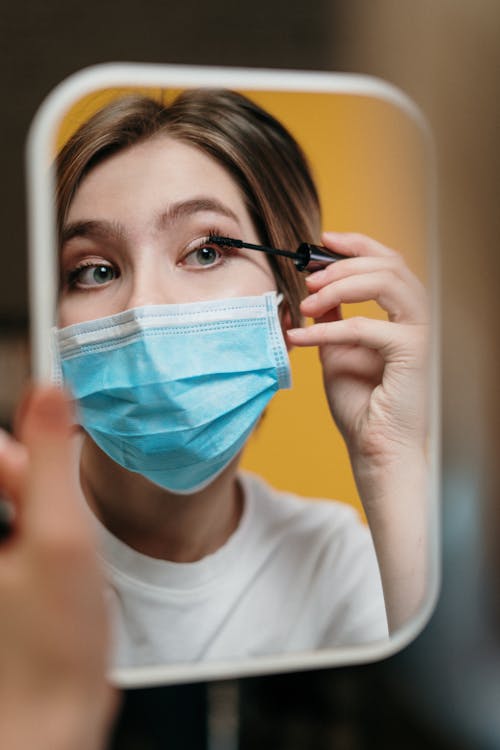 At-Home Health and Beauty Tips for COVID-19 — On a Budget!
Author: Brad Krause
Sweatpants felt great for a few weeks. But now that the COVID-19 pandemic has dragged on for months, you're starting to wish you had an excuse to put on a pretty outfit — or at the very least, real pants.
The truth is, you don't need an excuse! Taking care of your health and beauty might seem pointless when you're stuck at home, but it's actually a great way to lift your spirits in a tough time.
Here are five at-home health and beauty hacks that you can use to look and feel your best while staying home. The best part? They're all so budget-friendly that you can do them even if money is tight!
1. Eat clean (from your pantry!)
First things first: If you're not eating well, you won't feel well. So put down the comfort food and commit yourself to cooking real food using all the pantry goods you stockpiled. Pantry meals are great because not only do they help you avoid making trips to the store for just an item or two, but they're super cheap per serving. You can use dried beans, frozen corn, and canned tomatoes to make a quick and healthy quesadilla, for example, or get creative with whole-grain and vegetable combos for easy skillet meals.
2. Carve out a yoga nook
Now that you've fueled your body, move it! Exercise is an awesome mood booster, not to mention necessary if you're going to avoid sitting all day every day during the pandemic. Even if you don't have a home gym, you can stay active with nothing more than a yoga mat. When buying a yoga mat on a budget, pay attention to material, not brand. A good budget yoga mat should be around 1/8-inch thick and have a sticky feel. PVC mats are the most popular, but mats made out of natural rubber, cork, or jute are an eco-friendly alternative. While eco-friendly yoga mats tend to be more expensive, there are a few options under $50.
3. Declutter your home
Having to deal with the pandemic has made us anxious enough without having to worry about a cluttered home. While a home full of unused and broken items can bring about anxiety and negativity, a clutter-free home can make you more energetic. Don't stop at decluttering. Clean every corner of your home including your windows, and try to let in some mood-boosting natural light.
4. Try out at-home hair color
Do your overgrown roots drive you crazy every time you look in the mirror? Whether salons are still closed in your state or you don't have the money for a professional, you can still get professional-quality hair color results at home. At around $30, even the best at-home hair dye kits cost a fraction of what you'd pay at the salon. Just be sure to condition when you're done and follow these expert tips for the best results!
5. Give your dry skin some love
Now that you've dealt with your hair, it's time to turn your attention to your skin. If the pandemic has thrown your skincare regimen off-course, get back on track by stocking up on moisturizer, SPF, and relief for your dry hands. Even if you're not whipping out the mascara quite yet, taking care of your skin will help you feel your best while staying home. Just don't blow all your money at expensive retailers! Give yourself a budget and look for promo codes online for an easy way to save on your preferred beauty brands.
6. Try out new looks
Being stuck at home is a great excuse to have some fun with your beauty routines, too! Instead of feeling like there's no reason to get dressed up, use the time to experiment with new looks. Whether you want to mix up your everyday makeup, experiment with fun colors, or transform into your favorite celebrity, there's a YouTube channel where you can learn how for free. For new products to go with your looks, try a beauty box subscription that delivers sample size beauty products at a low price. You can also shop for all your favorite Avon products through Avon with Jen Antunes.
You don't need an excuse to take care of your health and beauty during the pandemic — and you don't need a lot of cash either! From basic self-care to fun ways to feel your best during the pandemic, let these ideas bring some budget-friendly joy to your life!
---
---
Dear Reader,
I hope you found this article helpful during these trying times. I am a strong believer in taking care of yourself & appreciate Brad in providing this amazing article for you. If you'd like to check out more blogs from Brad, you can do so at selfcaring.info/ and to connect with you, you can email him at brad@selfcaring.info.
I hope you continue to stay safe & healthy!
– Jen Antunes