Disclaimer: I am an Avon Independent Sales Representative and all links to Avon products are linked to my online store. Essentially, when you click on one of those links, I will make commission on your purchase. I pride myself in providing you accurate information and my review is 100% based on my own experience with the product(s). I appreciate your support.
Avon Product Review: Overnight Renewing Cream
Taking care of your feet is not only important for beauty, but also for your health. As Harvard Health explains, "foot pain can be debilitating. Proper care of the feet, including soaking them regularly to reduce skin infections, examining them for early signs of problems, and doing exercises to strengthen them can help." (Harvard University, 2020) Think about it… you are on your feet all day long and when you are walking, standing, etc
Avon Foot Works
Avon is known for their quality, innovative products that help their diverse customer base look & feel their best. Avon Foot Works is a collection of foot care products with pampering spa treatments & solutions for every need. From foot soaks to deodorizing sprays, there is something for everyone.
Learn more about Avon Foot Works and to care for your feet at Avon Foot Works: Foot Care Guide.
Avon Foot Works Overnight Renewing Cream
You walk an average of 5,000 steps a day—in a lifetime, the equivalent of 4½ times around the world. Your hardworking feet deserve to be taken care of! Formulated with jojoba oil and green tea extract, Avon Foot Works Overnight Renewing Cream will both soften and condition your feet while you sleep.
Best For:
Anyone who has hardworking, rough feet.
Benefits:
Soften & moisturizes feet
Made in the USA
Formulated with jojoba oil & green tea extract
Ingredients:
Water/EAU, Glyceryl Stearate SE, Cetearyl Alcohol, Glycerin, Ethylhexyl Palmitate, Dimethicone, Petrolatum, Camellia Sinensis Leaf Extract, Simmondsia Chinensis (Jojoba) Seed Oil, Choleth-24, Sodium Lauryl Sulfate, Ceteth-24, Caprylic/Capric Triglyceride, Polyethylene, Talc, Allyl Methacrylates Crosspolymer, Benzyl Alcohol, Parfum/Fragrance, Methylparaben and Red 30/CI 73360
How to Purchase:
You can purchase Avon Foot Works Overnight Renewing Cream through your local Avon representative or online at youravon.com/jantunes at the regular price of $9 each.
Enjoy 100% Money Back Guarantee when you shop Avon Foot Works.
To learn more about Avon's guarantee, click here or speak to your local Avon representative.
Alternatives:
On top of the Overnight Renewing Cream, you will find a variety of other moisturizing foot creams with Avon Foot Works. The two Avon foot creams I feel that are similar are the Deep Moisturizing Cream and Maximum Strength Cracked Heel Cream. The Deep Moisturizing Cream has a rich cream formula that penetrates deep into the top layers of your skin with softening moisture-magnet technology to help heal rough, dry skin. The Maximum Strength Cracked Heel Cream provides double the moisture over 24+ hours that transform the look & feel of dry, cracked heels. As you can tell, these are great alternatives or additions to your daily foot care routine.
For those of you looking for alternatives outside of Avon, Good Housekeeping (2019) shared an article listing 12 of foot creams that are known to heal dry, cracked feet and heels: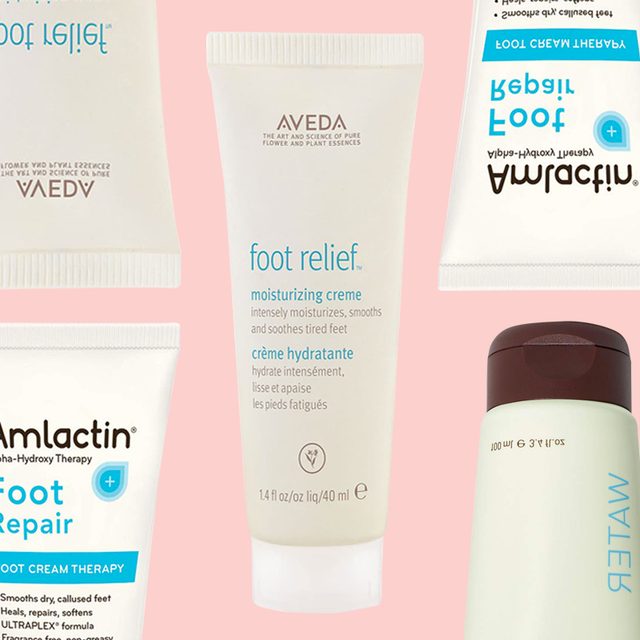 Burt's Bees Coconut Foot Cream
Dr. Teal's Shea Enriched Foot Cream
O'Keefe's Healthy Feet Foot Cream
Arm & Hammer Heels & Feet Moisturizer Plus Gentle Exfoliator
Aveda Foot Relief Foot Cream
Barefoot Scientist Sleep On It Overnight Moisturizing Gel Socks
Amlactin Foot Repair Foot Cream Therapy
Sephora Collection Foot Mask
Weleda Skin Food Original Ultra-Rich Cream
Ahava Dead Sea Mineral Foot Creams
Cerave Renewing SA Foot Cream
Eucerin Advanced Repair Foot Cream
To learn more, check out Good Housekeeping's 12 Best Foot Creams to Heal Dry, Cracked Feet and Heals.
My Pros:
Softened my super dry feet
Has a sweet, peppermint scent
Noticed a difference over night
My Cons:
Did not get results I was expecting
Very thick cream (hate thick lotion feeling on my hands)
Takes some muscle to work into the skin
Consumer Reviews:
One of the many benefits of shopping Avon online is that you are able to check out what other customers have to say about a product. Here are what some customers said about Overnight Renewing Cream:
Cynthia B at Sandy, UT: ♥ ♥ ♥ ♥ ♥
"I apply this every night when I go to bed and I then wake up every morning to soft feet that look great in sandals all day long."
Annemk5 at Seaside, OR: ♥ ♥ ♥ ♥ ♥
"I've been using the Avon callous lotions for a few years now, especially in summer when I wear sandals often and end up with very calloused crack heals. This year once I got the cracks under control I decided to try this overnight lotion. OH I LOVE IT. It smells SOOOO good. And yes, it is helping to keep my callouses under control. I also rub it into my dry elbows which is also helping."
Sherry from Wisconsin: ♥ ♥ ♥ ♥ ♥
"I am a diabetic and have very sensitive feet. This is the only foot cream I have ever tried that soothes my feet at bedtime, yet is never greasy. I love it!"
Arlene from Undiscolosed: ♥ ♥ ♥ ♥
"I[t] works as well as some and not as well as others. I don't think I would purchase this particular one again, because it doesn't live up to the promise of better skin the very next morning."
Debi from Undisclosed: ♥ ♥ ♥
"I use this foot cream every night before I go to bed. It absorbs really well although it's not as creamy or rich as I thought it would be."
According to the Overnight Renewing Cream product page on www.avon.com, 98% of customers who submitted a review, would recommend this product to their friend. The average rating is 4.8 out of 5.
My Final Thought:
Since my teen years, I have always had to deal with calluses and dry feet. When I became an Avon rep, I instantly began using Foot Works products, however, I never ended up using the Overnight Renewing Cream until recently. Previously, I would use the Intensive Callus Cream and Intensive Moisture Foot Cream after I took a shower with the Pedicure Tool on a daily basis to manage my calluses & dry feet. I have used Arthritis Achy Foot & Muscle Cream to help with my sore feet… though I have not used it in recent months for my neuropathy for some reason… Hmm, now that I am thinking about it, I don't know why. Looks like I will be ordering some of that with my next order. So any who, back to my point… oh yeah… as you can tell, I have a pretty good familiarity with Foot Works products and actually have loved all of them. They have helped and I love how much my feet would go from rough & dry to smooth & moisturized.
Over the years, I've sold Overnight Renewing Cream to customers and every one of them has raved over this product in how much it has improved their dry feet. Between the super dry winter months & my neuropathy, my feet are a mess right now, so I figured I'd give the Overnight Renewing Cream a try. I will admit, my feet are probably the worse they ever have been with the calluses & dryness.
The first night I applied it, I had applied it after my normal foot care routine and then went to bed with socks on (heard that helps your feet soak in the cream). When I first applied it, I really enjoyed the peppermint scent. I always love body care products that have a "fresh, clean" scent. Also, the next day when I took my socks off, I did notice that my feet were a lot more smoothed & moisturized. They even felt lighter and didn't hurt as much.
As I continued to use it over the last few weeks, I noticed that the nights that I did not apply it directly after doing my daily foot care routine, the results were very different. I noticed that it didn't work as well as the nights I applied it right after my foot care routine. I also noticed that after the first few days, it seems like it reached its peak of doing it's job but yet my heels especially were still dry.
I would personally only recommend this product to add to your daily foot care routine. For me, it did not work as well on it's own, but it did when I added it my foot care routine with my other Foot Works products.
My Resources:
LOOKING FOR AN AVON LADY?
When you shop Avon with Jen Antunes, you will be able to enjoy a variety of benefits & services that will help you save money and get the most out of your Avon experience. As a customer have the opportunity to enjoy:
FREE DELIVERY

right to your door with your $60+ online order or when you use exclusive FREE SHIPPING online coupon codes.
Receive DISCOUNTS or FREE GIFTS through Refer-a-Friend promo, hosting an Avon Facebook Party and being a customer with Jen Antunes.
Get customer exclusive access to first-to-know updates, exclusive offers, games & prizes and more as a member of AVON WITH JEN ANTUNES CUSTOMER EXCLUSIVE FACEBOOK GROUP PAGE– Avon with Jen Antunes VIP's.
Enjoy campaign updates, product guides & tips on how to save money with your Avon orders when you SUBSCRIBE TO AVON WITH JEN ANTUNES EMAIL LIST. Click Here to Subscribe.
Learn more about what Avon products are best for you through FREE SAMPLES & FREE CONSULTATIONS.
Learn more by checking out Buy Avon Online with Jen Antunes
To register as a customer, go to www.youravon.com/jantunes & create a customer profile by clicking on "Sign In" found on top right corner of the home screen or by clicking here.
How Can I Help You?
What You Can Do With Avon:

Shop Avon Online
Shop Avon Brochure
Sell Avon Use Reference Code: jantunes  
Earn Free Avon               
Donate with Avon