Avon 2020 Valentine's Day Boutique
Valentine's Day is a day to celebrate those we love, whether it is your significant other, your children or those in your life you truly care about. Though many who don't have a significant other tend to dread the day of love, I have always looked at Valentine's Day as a day for me to spend time and show those in my life that I care about & appreciate them. In the United States, Valentine's Day customs & traditions include (Holiday Vault, 2020):
Gift Giving
Exchanging Valentine's Day Cards
Wearing Red
Conversation Hearts
Cupids & Hearts
2020 Valentine's Day Tips and Ideas
Don't stress about having or not having a partner to celebrate this day. Who in your life can you share this special day with and show him/her how much you appreciate them?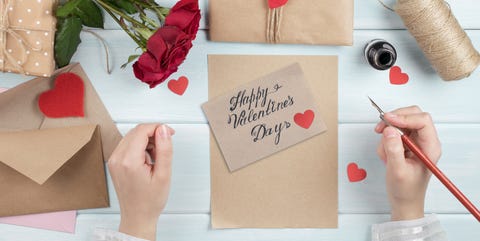 Need help on ideas on how to celebrate those you love? Check out my favorite Valentine's Day articles with the best tips & tricks:
2020 Avon Valentine's Day Boutique
Enter a garden of delights and find something you'll love or someone you love will love with Avon's Valentine's Day Boutique now available at youravon.com/jantunes.
Blushed In Love Blush & Highlighter Palette ($11): You'll be blushing over our peachy-pink palette. A soft flush of color is perfectly paired with a radiant highlighter. Oil-free.
Flourish Honey Blossom Gift Set ($27): Love's in full bloom with Avon Flourish Honey Blossom Eau de Parfum. Notes of sparkling apple blossom and sweet honeysuckle nectar lovingly embrace airy vanilla orchid.
Love Me, Loves Me A Lot Bath Petals ($10): Soak in the love. Delicate pink rosebuds create a light, silky foam for a luxurious bath.
Ombré Pavé Heart Collection (Starting at $9.99): We're smitten over this pavé-perfect jewelry set that's oh-so-sweetly embellished. Available as Necklace & Earring Set, Bracelet and Ring.
 One More Scoop Gelato Tint ($12 each): Life is sweet. Our soft, creamy tint melts on your lips (just like gelato!) delivering an intense satin finish with lasting power. Choose from five delicious flavors: Honey Clementine, Lavender Honey, Sweet Watermelon, Chocolate Cherry and Raspberry Limoncello.
 Queen of Hearts Statement Necklace ($32.99): You can never have too much love. Our statement necklace rules with layers on layers of heart-worthy accessories fit for a queen.
So Many Kisses ($30): So many smooches! Create an endless amount of "kiss me" looks with our $30 value Limited-Edition collection of 50 Avon True Color Nourishing Lipstick minis.
Sterling Silver Oval CZ Engagement Ring Set (Regular Price: $69.99 ON SALE: $59.99): Our fine engagement rings are adorned with genuine CZ stones set in .925 silver.
Shop Avon Valentine's Day Gift Guide
Shop Avon's Valentine's Day Boutique online at www.youravon.com/jantunes.
For all of the latest coupon codes, including FREE SHIPPING, check out Avon Online Coupon Codes. 
What You Can Do With Avon:

Shop Avon Online
Shop Avon Brochure
Sell Avon Use Reference Code: jantunes  
Earn Free Avon               
Donate with Avon