Disclaimer: I am an Avon Independent Sales Representative and all links to Avon products are linked to my online store. Essentially, when you click on one of those links, I will make commission on your purchase. I pride myself in providing you accurate information and my review is 100% based on my own experience with the product(s). I appreciate your support.
Avon Product Review: Avon Flourish Honey Blossom Eau de Parfum
Avon got it's start in the fragrance agency with founder, David H. McConnell would add a fragrance sample to customers who purchased books from him. He quickly realized that his customers were more excited about the fragrance sample then the books they were buying from him. Since then, Avon has become a world renowned company known for it's fragrances that meet variety of female (and now men) customer base.
In April 2019, Avon launched a new fragrance, Avon Flourish Honey Blossom Eau de Parfum, just in time for Mother's Day. According to the perfumer, Gabriela Chelariu, who is a world renowned perfumer, Firmenich, "the smell of spring has always brought me the feeling of joy, anticipation and the sense of new beginnings. To express these feelings, I created a fragrance that gives the sensation of the first rays of sun in early spring touching your skin. I wanted this single scent to capture the essence of pure happiness and comfort" (New Avon, 2020). With it's springtime inspiration, the Honey Blossom was perfect to symbolize the new beginnings with New Avon, LLC.
Avon Flourish Honey Blossom Eau de Parfum
It's your time to bloom with a bright floral that lets you shine. Enjoy the fresh & floral scents of sparkling apple blossom that opens to a full heart of sweet honeysuckle nectar and finishes with the soft notes of airy vanilla orchid.
Best For:
Any woman who enjoys light, floral fragrances.
Notes:
Top: Sparkling Apple Blossom
Middle: Sweet Honeysuckle Nectar
Base: Airy Vanilla Orchid
Ingredients:
Alcohol Denat., Water/Eau, Fragrance/Parfum, BHT, Butyl Methoxydibenzoylmethane, Ethylhexyl Methoxycinnamate and Ethylhexyl Salicylate
How to Purchase:
You can purchase Avon Flourish Honey Blossom Eau de Parfum through your local Avon representative or online at youravon.com/jantunes at the regular price of $35 each.
Enjoy 100% Money Back Guarantee when you shop Avon fragrances.
To learn more about Avon's guarantee, click here or speak to your local Avon representative.
Alternatives:
Avon has a wide variety of fragrances that will meet the wide variety of personalities and scents women love. Some even like to have a fragrance for each occasion. I will acknowledge that Avon Flourish Honey Blossom is on the higher end, price wise, when it comes to Avon fragrances. There are more cost efficient fragrances with similar Fresh & Sweet feel that the Avon Flourish Honey Blossom provides. Far Away Infinity is a sweet & luminous scent of Radiant Bergamot, Jasmine Sambac and Sandalwood. As part of the customer fave collection, Far Away, this fragrance is a great alternative to Avon Flourish Honey Blossom. The least expensive scent, Avon Stories Something Amazing is one of Avon's newest scents as part of the Avon Stories collection. Avon Stories fragrances are inspired by the fact that our memories are attached to scent and each Avon Stories fragrance is inspired by different moments we have in our lives. Something Amazing is emboldened, vivacious and inspiring with juicy splash of Pomelo, the driving spirit of Honeysuckle and a soft, but exciting finish of Blonde Cedar. Regardless of price, the one I would recommend as the best alternative to Honey Blossom is Something Amazing. I feel that not only does it have similar notes, but it also has a similar mood and aura.
For tips & information on Avon fragrances, check out Avon Fragrances for Her.
For those of you who are new to purchasing Avon products or are looking for alternatives outside of Avon, here are some suggestions you can look into. Since Avon Flourish Honey Blossom was inspired by spring, from The Oprah Magazine, here are 21 fragrances recommended for Spring (Fernandez, 2019):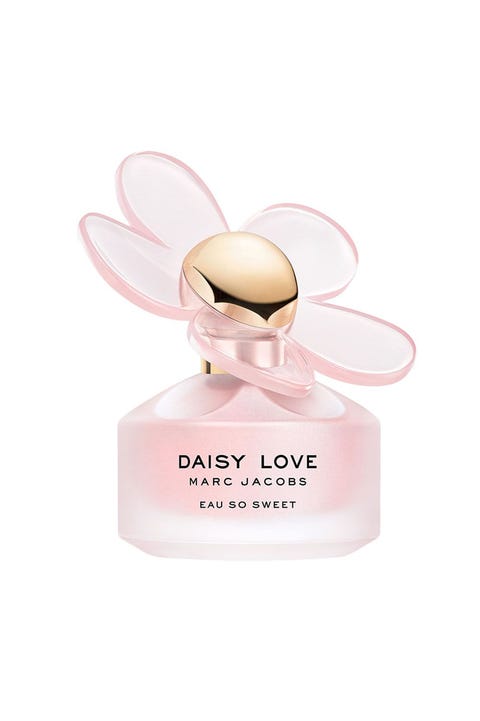 Love Don't Be Shy Eau Fraiche ($210)
Sì Fiori Eau de Parfum ($118)
Magic Salty Flower ($145)
Stem Eau de Parfum ($95)
L'Interdit Eau de Parfum ($110)
Chloe Nomade Eau de Toilette ($68)
Daisy Love Eau So Sweet ($104)
Reserve Solar Bloom ($28)
La Vie Est Belle En Rose Eau de Toilette ($128)
REPLICA Under the Lemon Trees Eau de Toilette ($28)
Dolce Peony Eau de Parfum ($94)
Coco Mademoiselle Eau de Parfum ($80)
Flowerbomb ($30)
Daisy Eau de Toilette ($106)
Black Opium ($81+)
Bamboo & Jasmine Body Mist ($38)
Guilty Pour Femme Eau de Parfum ($96)
Candy Florale ($69+)
Prerogative ($24+)
Floral Eau de Parfum ($80)
Gingham Eau de Parfum ($39+)
For more information on these fragrances, check out The Oprah Magazine's 21 Floral Perfumes to Wear This Spring- and Beyond.
My Pros:
Very lightweight
A fun, flirty scent
Perfect fragrance to wear when I am out & about during the day
Not overpowering scent
Love the design and top of the bottle- fancier then what I'm use to
My Cons:
Does not last all day
Price is higher than I normally would pay- yes I know I'm cheap!
Alcohol Denat.
Do need to apply to multiple
Consumer Reviews
One of the many benefits of shopping Avon online is that you are able to check out what other customers have to say about a product. Here are what some customers said about Avon Flourish Honey Blossom:
Sharlyn from Bixby, OK: ♥ ♥ ♥ ♥ ♥
"This is going to be my go to fragrance. I think I'm in love, although I think it should be called Spring Bouquet."
Jenna from FL: ♥ ♥ ♥ ♥ ♥
"I've tried MANY perfumes from Avon over the years and none have compared to this one! It smells very fresh and clean with a light floral scent. The scent lasts for hours without having to reapply and it is subtle/not overpowering so it's great to wear every day or for special occassions. I just wish they made body wash and lotion to go with it. I highly recommend this scent if you want a light and beautiful fragrance that lasts."
SuzieQ from UT: ♥ ♥ ♥
"This is a wonderful smell, but it just seems to evaporate. Hopefully, they come out with the lotion, maybe that will last longer."
SorpionsSting from GA: ♥ ♥
"I've received several samples of this through purchases and a few friends that sell Avon. It's just an okay fragrance to me. It's nothing I would purchase. It actually smells similar to the "Perfumed Liquid Deodorant" that's in the little 2oz square bottle, which I love us use as a body spray. But this new fragrance is nothing to rave about. Definitely not something I'd buy but it is very light for those who love light airy fragrances."
Meg from NW: ♥
"Have worn this for a few weeks, not one person has said they can smell it on me. I have over exaggerated the sprays per application as well and nothing, zilch, zippo no comments at all. I have even asked my friend if they can smell it, they said no. Will not buy again. Smells nice when it is applied but that is it!!"
According to the Avon Flourish Honey Blossom product page on www.avon.com, 71% of customers who submitted a review, would recommend this product to their friend. The average rating is 4.1 out of 5.
My Final Thought:
With my favorite Avon Attraction for Her Eau de Parfum being discontinued and I was on my last bottle, I was searching for a new fragrance I could wear everyday. I loved that this fragrance was lightweight. At the time I was undergoing chemotherapy for Hodgkin's Lymphoma Cancer, so I was looking for something to get me through my cancer at the very least. When I first got the chance to try Avon Flourish Honey Blossom, I was pleasantly surprised. I will admit, I honestly thought it was going to be, no offense, another "old lady" scent. Since I enjoyed the sample and Avon was offering a special offer for representatives in the What's New, I decided to get it and worse case, i will be able to use this while getting chemotherapy.
Of course I didn't use up the whole bottle while getting chemotherapy. For obvious reasons, I was not out & about on a regular basis so I did not need to wear a fragrance often. So, I decided to continue using it since I have not come across another fragrance I loved as much as I did with Avon Attraction.
Now that I use Avon Flourish Honey Blossom, I've noticed that it is not a lasting scent. Normally my day consists of me being out and about from 7 in the morning till about noontime and then the rest of my day I am at home. I've noticed that Avon Flourish Honey Blossom didn't even last me the 5 hours I am out and about. To me for the most part it's not a big deal, I just reapply before I head out but on those days I am out all day, it is rather annoying to have to remember to continuously reapply. Hey, gotta make sure I am smelling good. Some days, this single mom don't have the energy or time to make it to the shower.
Another main concern I have is the Alcohol Denat. I honestly never realized this until I started doing research on this blog. Apparently Alcohol Denat can be drying to the skin and with long term use of it, it can cause damage to your skin's barrier. I haven't noticed an issue like this yet but yet I just spritz my fragrance on both sides of my neck and then all over myself (which I am fully clothed). So other then my neck area, the fragrance doesn't really touch my skin. I do have sensitive skin so when I see things like this, I do have to be careful on using products like this.
To learn more about the pros & cons of alcohol denat, click here.
Overall though, I do feel that Avon Flourish Honey Blossom is a wonderful floral fragrance and I love for a daily scent, it is lightweight and not overpowering. I will have to admit though I probably won't purchase this product again and I would only recommend this product to those who really love a lightweight floral scent. I haven't tried the Avon Stories Something Amazing fragrance and will most likely try this one next. Remember, I am on the look out for a replacement of my all time favorite, Avon Attraction for Her Eau de Parfum!
See how much I loved Avon Attraction for Her Eau de Parfum by checking out my Product Review.
My Resources
LOOKING FOR AN AVON LADY?
When you shop Avon with Jen Antunes, you will be able to enjoy a variety of benefits & services that will help you save money and get the most out of your Avon experience. As a customer have the opportunity to enjoy:
FREE DELIVERY

right to your door with your $60+ online order or when you use exclusive FREE SHIPPING online coupon codes.
Receive DISCOUNTS or FREE GIFTS through Refer-a-Friend promo, hosting an Avon Facebook Party and being a customer with Jen Antunes.
Get customer exclusive access to first-to-know updates, exclusive offers, games & prizes and more as a member of AVON WITH JEN ANTUNES CUSTOMER EXCLUSIVE FACEBOOK GROUP PAGE– Avon with Jen Antunes VIP's.
Enjoy campaign updates, product guides & tips on how to save money with your Avon orders when you SUBSCRIBE TO AVON WITH JEN ANTUNES EMAIL LIST. Click Here to Subscribe.
Learn more about what Avon products are best for you through FREE SAMPLES & FREE CONSULTATIONS.
Learn more by checking out Buy Avon Online with Jen Antunes
To register as a customer, go to www.youravon.com/jantunes & create a customer profile by clicking on "Sign In" found on top right corner of the home screen or by clicking here.
How Can I Help You?
What You Can Do With Avon:

Shop Avon Online
Shop Avon Brochure
Sell Avon Use Reference Code: jantunes  
Earn Free Avon               
Donate with Avon