Avon Online Recruiting Tips
The best way to take advantage of all that Avon has to offer is by maintaining two aspects of your business- sales & leadership. If you are looking to build an Avon business that will last & provide you the most earning opportunities, it is recommended to do both. Selling Avon is a great way to earn money right away. Having a team of representatives & participating in Avon's Advanced Leadership is a great way to earn money for the long run.
Once you have decided that you want to start building an Avon team, recruiting new representatives on a consistent basis is key. One of the best ways to recruit is online. Below, I have come up with tips & methods I do that have worked for me as I grew my Avon team, Avon Super Sellers.
Why Be Apart of Avon Leadership
As a leadership representative, you are not only going to be putting more money in your pocket but you will also be opening the door for more opportunity for yourself & for your downline representatives.
Advanced Leadership Earnings
As soon as you add a new recruit to your Avon team you will be able to start earning through Avon's Advanced Leadership.
As your team grows & your team sales increase, you will begin to rise up in Avon's Advanced Leadership levels. The higher you go up, the more earnings & opportunities you will be able to enjoy:
Recruiting Bonus: Receive $20 ($50 if you are a Kickstart representative) for each recruit who places a $150+ first or second order.
Sponsoring Bonus: Earn 3% for each 1st generation representative who places an order.
Generation Bonus: Earn up to 8% on your downline representatives sales up to 5 generations.
 Promotion Bonus: Beginning with Bronze Ambassador, earn a bonus starting at $500 when you promote to a *NEW* leadership level for the first time.
Mentor Bonus: Starting at Bronze Ambassador, each time a 1st generation representative earns a promotion bonus receive your own bonus starting at $250.
Leader Bonus: Earn up to 5% of your Leader's team sales beginning at Silver Leader level.
Lifestyle Bonus: Starting at $250, receive a bonus each campaign you qualify for Bronze Executive Leader level & above.
Being a Mentor
What is even more rewarding then earning money is the ability to help others start & grow their business so they too can reach their financial goals & live the life they have been dreaming of. As a mentor, you are there to help guide & support them as they do this. You are their coach, their cheerleader, the one that can support them as they discover what they can do & accomplish with their own Avon business.
As a Mentor you will:
Build personal relationships with each member of your downline so you will be able to know how best to support them.
Share what you know & be a role model so new representatives can learn through your experience as well as their own as they work to grow their business.
Be ready to help guide your downline for solutions & training tools that will help her grow as a representative.
Celebrate every success with each team member so they can continue to be motivated & proud of the work they are doing. Everyone loves to be recognized for their hard work!
One thing you will notice is that each representative is unique. You will have some representatives on your team who may never need your help while their are others who will want you to do everything for them. It is our responsibility as a mentor to teach our downline members to be the boss of their own business & provide them guidance & support as little or as much as they may need.
For tips & tools on how to mentor your downline, go to Sales Leadership tab on youravon.com.
Recruiting Online
One of the best & efficient ways to recruit is online. I personally have had more success with online recruiting, especially in the last 6 months. I have recruited over 20 representatives and was able to reach my 2018 leadership goal of reaching Silver Ambassador by June. Thanks to my online recruiting methods, I am now able to shoot for even higher then I thought possible- Gold Ambassador here I come! Here is how I am getting it done.
It is a known fact that most of the people you share the Avon opportunity will say no or not give you a definitive answer. Starting something new is scary for most people and they need time or it may not be a good time for them. Whatever the reason, this is why it is important to come up with a consistent lead follow up system you can complete. My follow up lead schedule is:
Day 1 Email
Day 4 Email
Day 5 Phone Call
Day 7 Email
Day 12 Phone Call
Day 12 Email
Day 14 Email
Send Recruiting Packet
1 Month Email
3 Month Email
6 Month Email
Annual Email
Each time Avon has a special recruiting offer, I will also send an email to each of my leads. By continually following up with my leads, I am able to remind them of the opportunities they can enjoy as an Avon representative. Then, when the time is right for them, they will sign up or contact you to get started.
For more information & tips on lead follow up, check out my blog Avon Leadership Tips: Follow Up Tips for Leads.
Start a Blog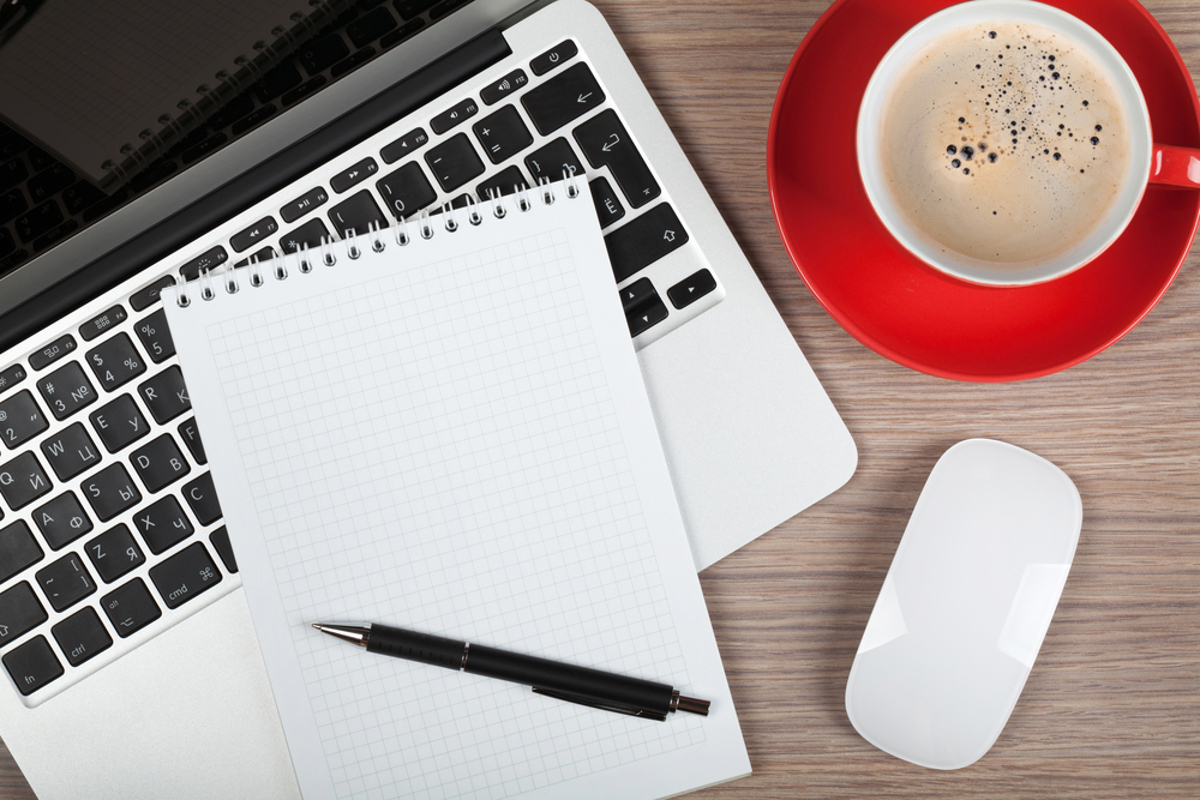 Having a blog is a great way for you to share information & tips about being an Avon representative. Having this available is a great tool to use when you are sharing the Avon opportunity either intentionally or unintentionally. The more consistent you are with your blog & more followers you get, the higher your blog will appear on the search engines. What that means is when someone does a google search like "How to Sell Avon", your want your blog to be seen on the first page. Though having a blog is not a recruiting method that you will see overnight results, but over time, you will be happy you started it because once it does pick up, it shows major results.
For more tips on starting a blog, check out Avon Selling Tips: Growing Avon Business Online with a Blog.
Social Media Marketing
At the beginning of the year, I decided that I was going to grow my business online. As a result, I knew I had to come up with a marketing technique that would give me those results. Through my research, I found that having a social media marketing plan is one of the best ways to grow an online business. The thing is, in order for it to work, you need to be consistent. Depending on what social media network you are working on will depend on what " being consistent" means & also the quality of your content. For example, with Twitter, the more you post the better, no matter the quality of the content. However, Facebook you are better off sharing only a few times a week with high quality material. With the help of social media tools like Avon Social and Buffer, I am able to schedule my posts ahead of time so I am not having to be on social media 24/7.
Take advantage of the Avon Social tool. There you will find a wide variety of posts you can use in your social media marketing plan & even schedule up to 5 weeks in advance.
For me, the number one social media network that dramatically helped me grow my business is Pinterest. Right now, it is one of the most under used marketing tools that can provide amazing results. I personally share images, buying & selling, every hour each day from 9 am to 9 pm. Since I have started this, I noticed a dramatic increase in my sales & my team growth.
For more tips on marketing on Pinterest, check out my blog Pinterest Marketing Tips.
Share Your Journey
Though you are promoting the Avon opportunity online, your leads will want to still feel a connection with you. They are going to want to work with someone who is going to be an inspiration. They want to know & see that what they want to accomplish with their Avon business is going to be possible. Even if you are a *NEW* representative, you can still share your accomplishments. If anything, you will be at an advantage because your recruit will be a *NEW* representative. Having them see that they can succeed, just like you are doing, will motivate & encourage your new recruits.
Promote Opportunity on Your Online Store
Though we are limited on what we can add to our online store, there are ways you can promote the Avon opportunity. The first step would be to ensure that you have the Opportunity widget on your home screen. When someone clicks on it, they will automatically be sent to your link, so when they do join, they will be added to your team. Another great way to advertise the opportunity is by placing the Facebook or Twitter widgets on your page. This will allow people to link to your social media profile which, if you are doing the social media marketing, will have a variety of posts sharing the Avon opportunity.
To add or change widgets on your home screen for your online store:
Login youravon.com/us-home
Click on "Web Office"
Scroll over to "Online Store" & click on "Edit Online Store"
Click on the pencil of the widget you would like to edit.
Choose the widget you like to place then click "Choose this Module"
 Provide Direct Link
The best way to ensure that each person you speak to about the Avon opportunity will be linked to your Avon team is by providing them a direct link. This will ensure there is no confusion. Unless a lead expressed their desire to be placed on a different team, you should be the one to gain the benefits after putting the work into it.  The url I provide to leads is:
https://www.youravon.com/becomeARep?shopURL=YOUR REFERENCE CODE
You can also find the link by going to your online store & clicking on the "Sell Avon" tab on your home screen or "Become an Avon Representative" found on top left corner of your e-Store.
The generic link you can provide to leads with your reference code is www.startavon.com. I personally do not like using this link much because if the lead does not put the reference code in, he/she will most likely not be placed on your team. When I do use this link, I make sure I have it as a clickable link that will have them be directed to my personal "Become an Avon Representative" page. In doing so, this minimizes the chance of error. Usually people will click on the link right there rather then type it out.
HOW TO JOIN AVON
Become an Avon Super Seller for $30 by joining at www.startavon.com with Reference Code: jantunes.
Receive a FREE gift when you sign up as a representative + receive brochures & all the online tools you will need to start & grow your very own Avon business.
How Can I Help You?
What You Can Do With Avon:
Shop Avon Online
Shop Avon Brochure
Sell Avon Use Reference Code: jantunes  
Earn Free Avon               
Donate with Avon