AvonMom's Top 10 Back to School Tips
I know it's only about half way through the summer and the last thing you and especially your kids want to think about is school. If you are like me, your family's daily life is much different in the summer then it is during the school year. Being a mom of 5 boys, I've learned that spending the month of August preparing for back to school has made it a much easier transition for myself and my kids. We are able to start off the school year being on track & ready to go. I've always been a mom who tries to plan ahead & have my kids prepared for what's coming up. Below you will find what I feel are the top 10 tips/ways/steps, however you want to word it, in getting your family & home ready for a successful start to a new school year.
Get Organized
If you don't know by now, when it comes to managing anything to do with managing your home, I will always have a tip regarding getting organized. Life runs much smoother when your home is organized and there is a place for everything. There are 3 key areas I get ready for the new school year:
Home Command Center
Homework Station
Designated space for Backpacks, Lunchboxes & other items your kids need for school each day.
Having a Home Command Center
I have always had a spot in my home where I would have everything I need to run my home. Up until I did a blog about it last year, I didn't realize there was a name for it- Home Command Center. Having everything you need to manage your home in one area is going to make your life so much easier in the long run. I know it's a pain in the butt to get started but once you get it set up & maintain it, you will wonder how you managed without before.
To learn how to create your own home command center, check out my blog, AvonMom Tip: How to Be Organized with a Home Command Center.
Homework Station
If your kids are like mine, homework time can be a struggle. My kids will find any excuse to try and get away with not doing their homework. To make life easier for you & minimize excuses from your kids you can create a homework station. You can have it as a part of your home command center or if you have the space, create an individual homework station. Note, the homework station doesn't need to be an elaborate thing. As long as you have space for them to do their homework & the materials needed in one location, then you are all set. If you have multiple kids who prefer to do homework in different locations like mine do, then just focus on creating a space to have all of their homework supplies so they know where they can go when they need something. Supplies you need to have in your homework station are:
Pens/pencils
Crayons, colored pencils and markers
Lined paper & construction paper
Notebooks
Index cards
Scissors
Glue
Calculator
Rulers
Sticky Notes
The most important thing to establish regarding homework is making sure to establish a routine that has minimal distractions, comfortable and well lit. Doing these few things will help homework time go smoothly and be less stressful for your child.
Check out BabyCenter's How & Why to Set Up a Homework Station with recommendations from teachers, parents and U.S. Department of Education. 
Designated Space for School Items
Having a designated space for backpacks, lunchboxes and other school items your child may need to bring to school will help minimize morning chaos. When it's time to leave your kids will be able to grab their stuff & go without having to search for a shoe or their school bag the last minute. Personally I prefer to have their coats, shoes, backpacks & extra curricular activity items hung up or stored by the main entrance. If you don't have the space near your main entrance you can designate space in the garage, your porch or even in their bedroom. It's all about having a designated space for your kids to place their school items so in the morning when it's time to leave, they can just grab their stuff & go. In order for this to work though is that they place their items where they belong when they get home from school. Just be consistent in having your kids place their items where they should go. Eventually, it will become a habit & you won't even have to worry about it.
Check out 25 Organization Tips for a Low Stress School Year from Babble, Courtesy of Disney. 
Go Through Old School Clothes/Supplies
Prior to going to school shopping, I highly recommend going through what you all ready have- their school supplies & their school clothes. This will help you save money by seeing what you all ready have and know what you need to get.
I know I always have left over school supplies from the previous year that have never been touched such as notebooks, lined paper, pencils, etc..So why not use those in the new school year & save money. You can save even more money by using supplies that were slightly for your homework station so you don't have to buy doubles of certain items. These items may include, scissors, glue, crayons, highlighters, markers, rulers, etc.
For tips on how to declutter/organize your school supplies check out Organizing Mom's Back to School Organization Ideas: How to Organize Your Back to School Supplies
Being a mom of 5 boys I have always separated my kids school & play clothes. Let's face it, boys are rough on their clothes. So what I do every year before school starts is go through each child's school clothes. Clothes that look practically new I keep as school clothes while ones that have stains and are still wearable, I add to their play clothes. Any clothes that are ripped or unwearable according to my standards, I get rid of. I also go through the sizes and if my child has gone up a size or will be shortly, I either pack away for my younger kids to use when they reach that size or donate to charity. There are only so many jeans and t-shirts one kid can wear. Once you are done, you will be able to see what clothes each child needs for school. I really don't see the point in buying whole bunch of new jeans if your child has 7 pairs of perfectly good looking jeans they can wear to school. The way I see it, why waste money on things you don't need when you spend it on things you do need?
Feel like decluttering your kids clothes is going to be an overwhelming chore? This year I am doing Organized 31's Back to School Calendar for Decluttering & 31 Days of 10 Minute Purging Tips. You will also have access to FREE printable calendars & checklists to help you declutter & purge. 
Start School Shopping NOW
I recommend school shopping right away so you can make sure you have everything your kids will need and save money in the process. If you are on a tight budget, this is especially important. Most stores start back to school sales in July so why not take advantage of the sales to save money & ensure you don't have to run around the last week of summer trying to find everything you need.
I recommend school shopping right away so you can make sure you have everything your kids will need and save money in the process. If you are on a tight budget, this is especially important. Most stores start back to school sales in July so why not take advantage of the sales to save money & ensure you don't have to run around the last week of summer trying to find everything you need.
I recommend school shopping right away so you can make sure you have everything your kids will need and save money in the process. If you are on a tight budget, this is especially important. Most stores start back to school sales in July so why not take advantage of the sales to save money & ensure you don't have to run around the last week of summer trying to find everything you need.
For tips on how to save on your school shopping, check out Good Housekeeping's Teachers Reveal Their Best Back to School Money Saving Secrets & Consumer Report's How to Save on Back to School Shopping. 
I recommend bringing your kids with you when you go school shopping, especially your older kids who will be more picky about what they wear and use for school supplies. Even bringing younger kids school shopping can help get your kids excited about school and find ways to express their individuality. Make sure when clothes shopping you keep in mind your children's school dress code. Some schools are stricter then others. Most schools will have a link on their website regarding their dress code.
Some schools mail school supply lists while others don't. If you are unsure on what to get, this is the basic list of school supplies you will need no matter what grade they are in:
Backpack
Lunch Box (if they bring home lunch)
Umbrella
Writing instruments (pens/pencils)
Pencil Sharpeners
Erasers (ones you put on top of pencils & big ones)
Packages of Lined Paper (Wide Rule for younger kids & College Rule for older kids)
Folder(s)
Rulers
Pencil box/bag
For a basic school supply list by grade level, check out Good Housekeeping's The Ultimate Back to School Shopping Lists from Kindergarten to College.
Ease Back into Your School Routine
If there is only 1 tip you actually do from this list, this is the one to do. I am telling you! It is H-E-L-L getting kids out of "summer mode" the first few weeks of school if you do not ease them into their school routine, especially when you have middle & high schoolers who think they are above having an education (This upcoming school year I will have 2 high schoolers & 1 middle schooler so I know the attitude!).
Easing into the school routine will be beneficial for you too. It will not only help your body getting use to waking up at a certain time but this will also give you a chance to see any changes you made need. For example, if you plan giving your kids an hour from the time they wake up to the time they need to be out the door and you realize that it takes longer then an hour. Or if you are like my family that has 7 people sharing one bathroom, coming up with a bedtime & morning routine on bathroom use will be a necessity.
For more information on starting a school routine, check out Child Development Institute's Back to School- ow to Get a Good Routine Going.
Depending on how much of a transition you have to do, I recommend a minimum of 2 weeks before school starts. Every 2-3 days, move the bedtime up a half hour. Once you have reached the desired bedtime, you need to work on the getting up. Just like with bedtime, every 2-3 days move it up a half hour. I personally recommend at least to have 3 full days where you doing the school routine. I personally do a week but it's up to you. You know your kids best.
By transitioning back into your school routine at a slow & steady pace, you are giving everyone's body the minimum amount of change it needs to adjust.
For more tips, check out Canada's CTV News 6 Easy Tips to Transition into the Back to School Routine.
Summer Reading/Homework Completed
The one thing that my kids hate about summer is having to do summer reading or summer homework. Most schools now require students to do some type of assignment over the summer. As much as kids hate this, it is in their best interest to complete the assignment(s). Not only will it ensure they start off school on a positive note, especially if it will count as a grade, but it will also keep their brain working. It is a known fact that kids experience learning loss during the summer months.
By having your kids work on their summer assignment(s) a little each day, it will be more manageable for yourself & your kids. In the end it will be one less thing you have to worry about at the end of the summer. Just like I suggested with homework, establish a routine you can do each day so the kids will know when homework time is. You can have it when your normal homework time or like me, I have my kids do it after lunchtime so I can take full advantage of getting my work done with minimal distractions when my little one's nap time is.
Check out the video below to see why Summer Reading/Homework is so important for your child(ren)
Make Sure Sports Physicals, Medical Orders & Paperwork Are Completed & Handed In
The beginning of each year, you will need to have certain information up to date such as medical orders and sports physicals. To be prepared, make sure you have your children's doctors complete any paperwork schools will need. This will ensure your kids are all set to go once they start school. Most schools sports programs won't allow any student play a sport unless there is an up to date physical on file. If your child has allergies or have to take medicine in school, you want to make sure the nurse & the school is aware so your child is protected day one.
NOTE: Make sure to check with your child's school to see what paperwork is needed for the upcoming school year. Each school district has their own forms that are needed for each student.
Arrange Transportation/After School Plans
Start planning on what you want to do if you need to provide transportation to & from school and if you want your children in an after school program as soon as possible. In doing this early, you are giving yourself more choices to choose from. Waiting to the last minute can result in having to take what is left, which may be a more expensive option.
In my kid's school district, bus schedules are released about a month before school starts. This gives us an opportunity to show our children where their bus stop is, have them remember their bus number and for us to go over our bus rules. For those that are old enough to walk to their bus stop, I will walk with them the safest path so they know how to get to & from the bus stop. In doing this, it will help minimize any anxiety he/she may have in taking the bus, especially if it is their first time.
If you have to provide transportation, planning ahead of time can give you an opportunity to talk to other parents about car pooling. This will help everyone involved save on gas money & time by each parent taking a turn in picking up & dropping of the children. If you live close enough to the school to walk, you and your child(ren) can do walks to their school a couple times before school starts. This is especially helpful for your kids that are old enough to walk alone. It will give you and them an opportunity to practice a safe path, multiple if you available.
If you are wanting or needing your kids to go to an after school program once school starts, I highly recommend to start researching & comparing the programs available in your area. By checking out right away all the available programs, or at least the ones you are interested in, you will be able to have a chance to visit the locations by scheduling a personal tour. Most after school programs do this so parents feel comfortable in leaving their child(ren) The last thing you want to do is rush in finding after school programs & taking a chance that you may get stuck with an option that you are not too fond of or a program that is more expensive then you were hoping to spend.
Need help in choosing the best after school program for your child(ren)? Click here for a list of questions you should ask yourself when deciding what program is best for your family and click here to learn where to find after school programs in your area.
Schedule or Attend Orientation/Tour of School
To ease your child's anxiety, especially if they are going to be attending a new school is by attending or scheduling a tour/orientation of the school. Many schools, like middle & high schools, will have a scheduled orientation for incoming students who will be new to the school. They will go over different programs their school offers, their grading system, rules & regulations and do some type of tour so the kids will get a feel of the school. If your child's school don't have a scheduled orientation/tour you can always call and ask to see if they allow new students to check out their new school.
Unsure what to look for or questions you should ask? Check out Great! Schools The School Visit: What to Look For, What to Ask.
Talk with Your Kids
Talking with each one of your kids individually prior to school starting can be a great way for you to help ease their mind as well as your expectations of them regarding school & at home. It's sort of like a yearly check in you will have with your child. or if your kids are old enough, have the "talk". About a week before school starts I make sure I sit down with each child and go over my expectations of them in the next school year and anything I want them to be aware of. Then we go over any questions or concerns they may have. This is a great way to start establishing an open dialogue with your kids as well as help them feel better if they are anxious or nervous.
Need help in starting the conversation? Check out Huffington Post 15 Back to School Questions to Ask Your Kids.
Plan a Big Activity to End the Summer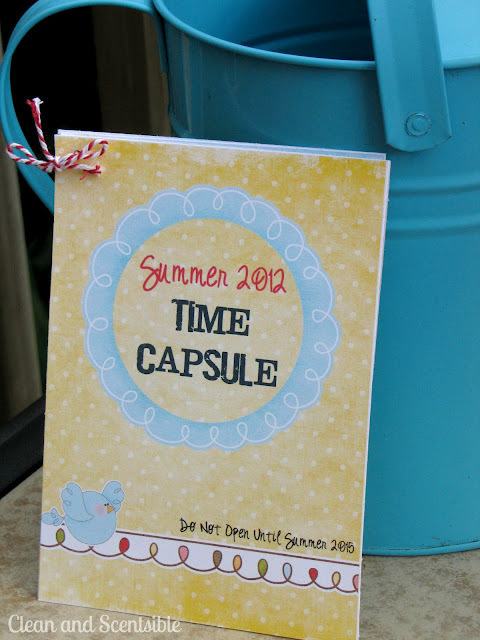 Celebrate the new school year with a big activity at the end of the summer. This will help get kids excited for the new school year & see it as a positive adventure they are about to partake in. You can do something special with just your family like a day full of fun summer activities or go on a special trip for the last weekend of the summer. You can also plan a back to school party for your kids, their friends and your family & friends kids. This will give the kids a chance to hang out & have fun together before school starts. Then as party favors or if you play games, prizes for the winners back to school supplies that are fun & unique.
My kids love having something to look forward to before school starts. It helps distract them from any anxiety of starting the new school year they may have and gets them pumped & ready to go. It doesn't have to be this elaborate event. You know your kids best and what they would enjoy doing as a way to celebrate back to school.
For more ideas on end of summer activities you can do with your kids/family, check out:
Last Day of Summer
Once the last day of summer has arrived and the kids are most likely super excited or super cranky. Either way, take advantage of using the last day of summer to be all set and ready to go so your first day of school goes off without a hitch. If you've done the tips I have talked about above then all you have to do on the last day of summer is prepare for the morning (I recommend doing this every school night):
Pack up everyone's back packs & place them in their designated spot.
Get outfits all set and ready to be put on for the morning (you can plan for just the first day or for the whole first week).
Pack what you can for kids lunches so you have less to do in the morning.
Make sure whatever YOU will need for the next day is all set & ready to go (whether you are going to work, running errands or have plans with the kids that will be home, get ready & pack what you can the night before)
Make sure everyone gets plenty of sleep & those alarm clocks are all set to go off in the morning.
I hope these tips are helpful & make your back to school transition as stress free as possible. I know this is a very exciting, nerve wracking time for you & your kids. The most important thing you can do to prepare your kids for school is to be positive, encouraging & loving through all the ups & downs your child(ren) will have in the upcoming year! Good Luck!
What Tips Do You Have to Prepare for Back to School?
How to Become an Avon Mom
Create an online business you can work anytime, anywhere with the help of your FREE online tools, resources, and training you receive as an Avon representative.
Get started today for $30 + receive a FREE gift when you sign up at www.startavon.com with Reference Code: jantunes.
How Can I Help You?
What You Can Do With Avon:
Shop Avon Online
Shop Avon Brochure
Sell Avon Use Reference Code: jantunes  
Earn Free Avon               
Donate with Avon