AvonMom's Top 10 Online Resources as a Busy Work at Home Mom
I recently was talking to my oldest son about how much technology has changed in his 13 years of life. During the conversation I realized that the technology has been a blessing and a curse. I can remember 13 years ago all we had was a desk top computer. Now, when you walk into our home you will see tablets, smart phones, laptops & yes my precious desk top computer.
Due to the advancement of technology, however, it has allowed me to be able to have everything I need to stay organized & on top of my game right at the tip of my fingers where ever I go. These tools provide me a way to run an Avon business & a home filled with testosterone (mom of 5 boys here) with ease.
As you read, you will find websites & apps that help me on a regular basis to run my Avon business & my home.
If you are a parent, Macaroni Kid will become your favorite go to tool as well. I came across Macaroni Kid on Facebook a couple years ago when I was looking for a place I can turn to for planning out my family's summer vacation.
Macaroni Kid was created to "enrich communities by connecting the libraries, schools, rec centers, community centers and all of the wonderful organizations and businesses that create programming and fun for kids and families with local families" (Macaroni Kid National, 2016). Your local group will update you on Facebook & through a e-newsletter about a variety of family fun activities. It's a one stop planner for parents who are looking for things to do through out the whole year.
To sign up for a free e-newsletter for the calendar of events in your local area or to follow them on Facebook by liking your local group page- Click Here to find a Macaroni Kid Group near you
Not only does Macaroni Kid provide parents a place to go to find activities for their families, they also offer opportunities for Mom or Dad's to work at home:
You can manage your local Macaroni Kid. In order to better serve local areas, each community is run by a local Publisher Mom or Dad. In doing so, they provide support to their "Publishers [by] giving them the tools, training and the platform to build their businesses and be a force for good in their communities" (Macaroni Kid National, 2016). If you'd like to learn more about becoming a Macaroni Kid Publisher email team@macaronikid.com
You can advertise your business with your local Macaroni Kid group. Your advertisements will be published in the weekly newsletter & Facebook page. To learn more about it email Eric Cohen at eric@macaronikid.com
Facebook Event Page- Mom & Work at Home Tip
One of the benefits of Facebook is their Event Page. When you click on Events located in your list of pages, you will find all of the events that have been created in your local area from businesses, community centers and more. You will also find events that your Facebook friends created, going to or are interested in.
Event page helps me in three ways:
I can find local events and activities that my family would love to do from local businesses and organizations. Once you click "interested" or "going", you can have notifications sent which can let you know if there are any updates about the event.
You yourself can create events. I have used this for personal & business. In this day & age a lot more people send invitations through event pages. This can make it easier to reach everyone you know for FREE.
You can do a Facebook Party hosted by you or one of your customers. This is a great way to grow your business online and something you can offer to your customers to help them save money on their order that is an alternative to home parties.
Onward No Matter What- Avon Rep Tip
Onward No Matter What is a Facebook page created by Avon Executive Leader Molly Stone Bibb. This is a place for Avon Representatives to come together to help one another out & provide encouragement.
Molly posts inspirational quotes & gives advice on a variety of ways that you can create a successful Avon business. Molly insists that this page be only about positivity. The way Molly sees it, if you want a successful business, you need to be willing to put the work into it. If you are going to just complain, then you need to decide if running your own business is the right path for you.
Every other Friday she does a live stream & phone conference where she talks for about an hour on that day's topic. She goes into detail about the different methods she uses to grow her customer & team base. She is brutally honest & very funny. She is one of the Formidable Four in Avon.
To learn more about Onward No Matter What & Molly Stone Bibb you can check out:
Makeup Marketing Online Avon Rep Tip
Makeup Marketing Online is a website/blog by Avon Representative/Gold Leader Emily Seagren. She was awarded the 2015 Avon Woman of Enterprise. She is a work at home mom that has created an amazing Avon business online.
On Makeup Marketing Online you will find a variety of information & tips on how to be successful with your Avon business online. I am currently working on growing my Avon business online so when I need ideas or tips on how to accomplish things, this is my go to site.
You can also watch Emily Seagren YouTube videos where she breaks it down on what works for her along with other tips & tricks to help grow your Avon business online.
Click Here for Makeup Marketing Online
Click Here for Emily Seagren YouTube channel
Buffer– Work at Home Tip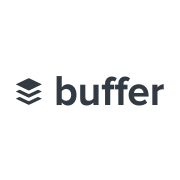 Trying to run a business online can take up a lot of your time. If you want to have a successful online business, you need to have a constant presence especially within social media.
I have recently come across Buffer watching a video from Emily Seagren & I have to say it has been a life saver. Buffer allows you to create your posts ahead of time and they will automatically post them based on your schedule. I currently am using the free version & I registered my Facebook business page, Instagram, Twitter, LinkedIn & Google+ to my buffer account. You are able to create a schedule when you want your posts to be posted on each social media or you can use the Optimal Schedule Tool which will provide you a schedule based on the best times for people to see your posts.
Another great thing about buffer is you can download the chrome extension on your toolbar with your laptop or desktop chrome internet. When you see an image you would like to share on any of your social media accounts, you just move your mouse over the image & click on Share Image. A screen will pop up for you to edit whatever you'd like to say about the image & then you can add it to your buffer.
Once Buffer has posted your posts, they will keep track of your likes, shares & comments. You will also receive an email report on your top posts once a week. You can check how all of your social media posts are doing in one place minimizing your work load & distractions!
Click Here to learn more about Buffer or start your own Buffer account.
Click Here for Emily Seagren video where I learned about Buffer.
You can find Buffer app for your mobile devices at iTunes & Google Play.
Pinterest– Mom & Work at Home Tip
I will admit that I have spent many hours on Pinterest. What I love about Pinterest is that I can use this app for both my home & business.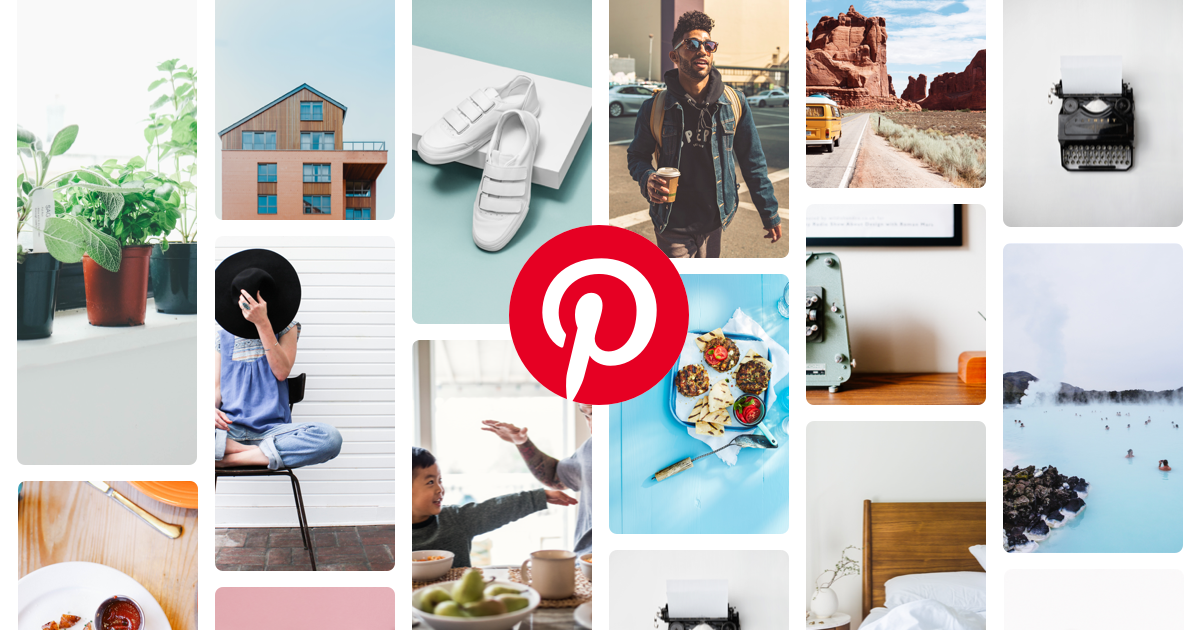 I have always been someone who looks for ways to improve what I am doing. With Pinterest, I have a vast amount of ideas, tips & information about parenting, home decor, working at home, being an Avon representative & so much more right at my fingertips.
My favorite pins are creative ways to organize & how to do daily tasks quickly. If I can make my daily life go more smoothly & give me more time in my day to accomplish things, then I am all over it. Lately, I have been researching a lot of newborn and breastfeeding tips & tricks. It has been 8 years since we had a baby in the house and a lot has improved & changed since then. I know that once my little one is here, having these pins easily accessible will make my life much easier.
You are able to organize the vast amount of pins you will fall in love with by creating boards in your profile. You can create broad categories or very specific ones. You can also have your boards be private.
I use Pinterest for my Avon business as well. It has given me the opportunity to reach out to people I would normally not be able to. I can share information about Avon products, the Avon opportunity & now my new blog Journey of an Avon Mom. And as I mentioned, I am also able to find tips & tricks on running my Avon business and creative ways to grow.
You can follow me on Pinterest by clicking here or sign up for your own Pinterest profile at www.pinterest.com.
ISO Timer– Mom & Work at Home Tip
If there is one app that I can not live without, ISO Timer is the one. It is a task & calendar app I found on Google Play. I literally live my daily life by this app.
I love that I can have my home & business tasks all in one place. I am able to separate my tasks into groups which has allowed me to be more organized & efficient.
What makes this app even better is that I can separate each task based on importance! You are given three options (Red A, Yellow B, Blue C). I have personally labeled each option as VERY IMPORTANT, NEED TO DO, WHEN I HAVE TIME.
You can also schedule when you want to do tasks. Is there a task you need to do frequently or a scheduled time? That's fine because you can schedule and repeat a task so it will pop up automatically the day(s) you need it to.
With this app, you can also sync your Google calendar. In doing this, I can pull up the app & I will see everything I need to do for that particular day with appointments, activities & tasks that need to be completed.
I'm sure now you can see why I live my life off this app. If you are here looking for something to help you with organizing your life & getting more things done, then this is your answer.
As far as I know, this is not available on iTunes. But you can sign up online at isotimer.com.
One of the most important tools I use to keep my life running smoothly is Google Calendar. For me, in order to keep my sanity while running a home & business, I schedule everything in my calendar. I schedule my daily routine as well as appointments, events, when bills are due, my kids parenting schedule and more. If there is a chunk of time that I need to dedicate to a specific place or activity, it is placed in my Google Calendar.
One of the benefits of Google Calendar is that I am able to sync it to multiple devices. My husband has my calendar on his phone as well which helps him make plans & appointments plus it keeps him informed on what is going on. I love that I can add, delete or change on any of the devices I am using at that time & not have to worry about putting the same appointment numerous times.
With each scheduled appointment, you are able to designate a color & schedule an alarm.
By designating each appointment a color, I am able to organize my schedule. This helps me see what needs to be done at a quick glance on any given day. The alarm helps me transition from one activity into another & reminds me of events that are upcoming, such as when bills due dates are approaching or when one of my kids has an upcoming school event like a field trip.
With ISO Timer able to sync with my Google Calendar, I am able to keep on top of what I need to do for my home & family as well as my business.
You can download Google Calendar app from iTunes Store or Google Play Store.
I love to cook healthy, home made meals for my family. When I was working full time I didn't have the time to cook the way I wanted due to lack of desire to cook for only two people & lack of energy I would have when I would come home at 6pm. So, when I became a stay at home mom again, one of my main priorities was to get back to cooking healthy, filling meals again. Like with most activities you do on a regular basis, cooking the same meals over & over again can get boring.
My go to recipe finder is AllRecipes.com & I love it! You are able to use AllRecipes on the web or you can download their app on your device. You are able to create a profile, which allows you to have access to your recipes on multiple devices. You are also able to organize your recipes & mark favorites. I organize the meals by the type of meat, dessert & breakfast. Recipes I have marked as favorite are meals that I have cooked & received thumbs up by my family. By organizing my recipes & marking favorites I am able to find recipes quickly & know which ones I have cooked that my family enjoyed.
Though I don't use this personally, you can also create a shopping list. When you find a recipe you want to cook you click on ingredients that you need to buy & add them to your shopping list so when you go to the grocery store you will know what you need.
You can find AllRecipes app in the iTunes Store or Google Play Store. You can go online at www.allrecipes.com.
These are my Top 10 apps & websites that I can not live without. They have continually help me grow & be the best Avon Mom possible by minimizing my stress & helping me manage all of my responsibilities & duties as a work at home mom. I know that my sanity would not be intact if I didn't have any of these tools. Being a work at home mom takes a lot of hard work & organizational skills. These tools help me stay on track & stay motivated. I know they will help you as much as they help me.
How to Become an Avon Mom
Create an online business you can work anytime, anywhere with the help of your FREE online tools, resources, and training you receive as an Avon representative.
Get started today for $30 + receive a FREE gift when you sign up at www.startavon.com with Reference Code: jantunes.
How Can I Help You?
What You Can Do With Avon:
Shop Avon Online
Shop Avon Brochure
Sell Avon Use Reference Code: jantunes  
Earn Free Avon               
Donate with Avon